get elephant's newsletter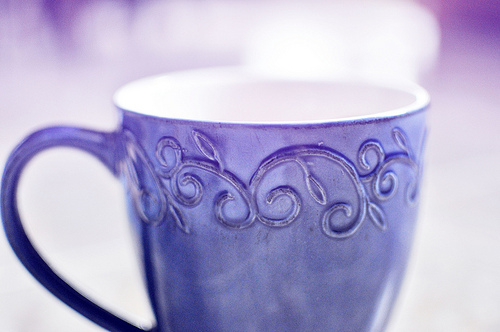 We tend to never appreciate the small triumphs, gestures of kindness, and clumsy shuffles in a positive direction.
Maybe it's a flaw of American society; I am admittedly deficient in any first hand exposure to social mores outside of the United States. We—the seekers of the pie in the sky, the voracious consumers always salivating over the next best thing—seldom seem to be content with anything short of the fantastic. And we are certainly never looking anywhere but ahead. The past holds pain and shortcomings, or lessons learned and mistakes never to be repeated.
The future holds the promise of all our dreams come to fruition, and the present is a total inconvenience, an afterthought, a mere stepping stone to that gilded future we've painted in our imaginations. We begrudgingly struggle through the present moment, cursing it for keeping our utopian empire hanging diaphanously just out of reach. How many opportunities for joy we obliviously barrel through in our rush to get to the future, where we tell ourselves our better days are surely waiting.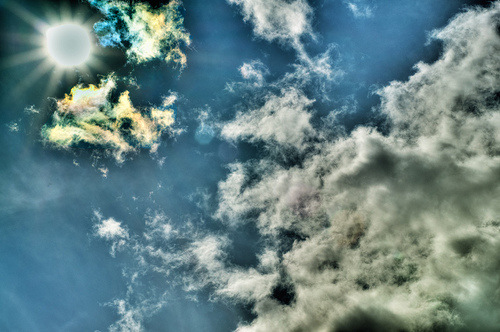 "The future is no place to place your better days." ~ Dave Matthews Band
I've always had a fondness for those lyrics, despite my inability to truly heed their meaning…
I suffer from multiple personality disorder when it comes to my views on life and the world at large; capriciously shifting from optimist to pessimist to opportunist. I'm usually only an optimist when I'm planning great future endeavors, a pessimist when my plans fall short of all my longing, and an opportunist when I'm grasping half-heartedly at anything that will give me a sense of motion forward.
Rarely do I take a breath to just 'be'—be content, be still, be quiet, be neutrally reflective—in the present moment.
It's become painfully obvious to me that I am seldom satisfied, and although this is nothing new for me, my awareness of it has been heightened as of late. For every loving touch bestowed upon me or kind word uttered in my direction or fortuitous opportunity that rolls my way, my reaction is never to savor its sweetness…rather analogous to my inability to suck on a hard candy, my mind immediately noshes down, breaking the moment into pieces and mapping out all of the possible routes that said touch or utterance or opportunity could take and all of the destinations those routes could lead to.
For every goal I've managed to realize, my mind bubbles over with criticism, or at least sets to work on formulating a plan of how I could do even better in the future, never taking a moment to even acknowledge or enjoy the accomplishment that's been reached in the present moment. My recent realization of the extent to which I consistently fall into this trap of looking anywhere but in the here and now has been quite disheartening.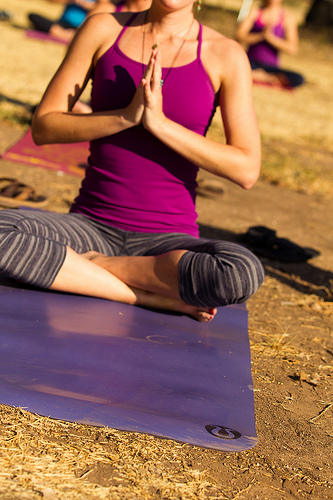 As a student of yogic philosophy, which is so centered upon the concept of being present and the realization of our constant and complete oneness (yoga, derived from the word yoke, meaning "to unite") with the divine energy of all-that-is, and as a yoga teacher who proffers the concept of being present as a regular intention for the practice of those who join me on the mat, you would think that I'd have the skill pretty down pat by now (or at least not outright suck at it).
Perhaps the reason why I've made it a point to always offer my fellow yogis the intention of being present is because, as they say, the only way to truly learn something is to teach it…
So why is being present so difficult for so many of us? Well, I'm not very certain there's any one solid answer here, but I'll offer you my postulation. I think a big part of our discomfort with being present is the fact that we are still stuck in this 'Manifest Destiny' mentality—that what lies ahead must surely hold all of the promise and fortune and utter perfection that the present moment falls short of, and that we unequivocally deserve.
Instead of staring at the proverbial glass and busting your brain over how to get it to be full (whether you perceive it as half full or half empty is really a moot point—we all know half full, much like second place, doesn't really count, hehe…), maybe, just maybe, quench your thirst and savor the refreshing beverage that's in front of you!
Now, I am not advocating complacency or saying don't dream big. I am simply pointing out that technically, someone could knock your glass clear off the table tomorrow, so in a 'seize the day!' sort of spirit, maybe stop measuring its contents to the exact milliliter and just savor them in whatever form they are available to you right now.
As trite as the saying is, they call it 'the present' for a reason—the here and now is your gift to enjoy; the future not a certainty; and the past is no more. The obvious fact that we consistently fail to recognize is that every day was a one-time future that has now been realized!
You've made it! So bask in the presence of yesterday's future-now-come-to-fruition & milk it for all it's worth!
___________________________________________________________________________________________________________________
Mad scientist by day, yogini by night. M.J. Belle is a directionally challenged forever-student, seeking her right path and happy to share her strides and stumbles along the way as she traverses the wild terrain of Life. Ancora Imparo (still learning…) Email at [email protected] or visit her blog http://indeliblejoy.wordpress.com/.