17029bcjw3x0cmk
0 Comments
Read The Best Articles of March
You voted with your hearts, comments, views, and shares.
CLICK TO SEE WHO WON
Get our daily inspiration (free)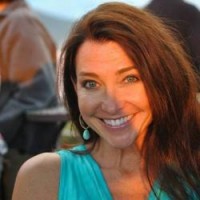 Tamara Star believes happiness is not an end destination, but instead the ability to see the ordinary through eyes of wonder.
Want her free tips and tricks for health, happiness and love?
Click here.
Receive her free 3 video series for clearing the slate for more love & happiness.
Click here.
She's an international best-selling author and the creator of the original 40-day Personal reboot program for women–a 6 week virtual deep dive into clearing the slate on what's blocking you. Registration is open NOW here.
Tamara's global reach inspires women around the world through her programs, newsletters, and teachings.
She's been featured on SiriusXM radio, Good Morning America, former Oprah producer LeGrande Green's GetBOLD radio, Dr. Brenda Wade's GoodLove Radio, Daybreak USA and News Australia.
Connect with Tamara on her website, Facebook or Twitter.
Tamara's work had been translated into 6 languages and featured on The Huffington Post, MindBodyGreen, Positively Positive, Yahoo News, The News.com Australia, The Good Men Project, and Yoga Anonymous.