get elephant's newsletter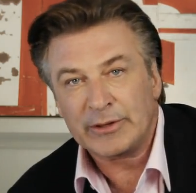 Does this still go on?
Okay, Alec, you got me. The best video I've ever seen on this subject.
With thanks for the heads up to Reddit.
"Break its spirit."
Alec Baldwin: Boycott Circuses That Use Animals

Actor and animal defender Alec Baldwin describes the sad plight of elephants who are torn from their families and forced to perform grueling tricks in the circus.
Elephant:Now
...is a new feature on Elephant Journal—enabling you to instantly share your mindful ideas, photos, art, YouTube videos/Instagram links & writings with our 5 million readers. Try it Now.