get elephant's newsletter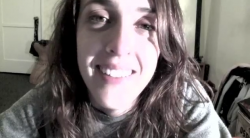 What makes you uncomfortable?
I decide to call this person but not that person because it's comfortable. I decide to frequent this place but not that place just because it feels better. I make room in my life for certain activities but not others…. My curiosity is piqued: why do I gravitate towards "comfortable" things? I think it's avoidance of the other. Ah, and what is it that I might be avoiding? My kryptonite. The thing that floors me and makes me feel weak in the knees or the stomach queasy. I found out mine recently and I'll venture to say it's more common than you think.
Video References: Leah Matalon and Bert Hellinger & the Orders of Love
~ Aurora
~

Editor: Kate Bartolotta