get elephant's newsletter
I'm trying to get my head around the idea that my daughter is getting married.
I'm late, because the ceremony was Tuesday, in New Orleans. I flew home from Mexico, flew there with my dad in tow, and gave her away. I should be way past ready.
I'm out of my tree. Just climbed down. Back in CT with dad, in my childhood home. I am repeating rituals. Not the one involving the three-foot bong we named "Fogbush," but others.
My dad turns 79 today. Odd that his birthday falls on Father's Day this year. We celebrated last night with dinner and a movie. "The Best Exotic Marigold Hotel." We laughed and loved it. Everything fades.
The ritual for my Sam and her Weston was in City Park. Now that I think of it, I climbed a tree there, too. But I didn't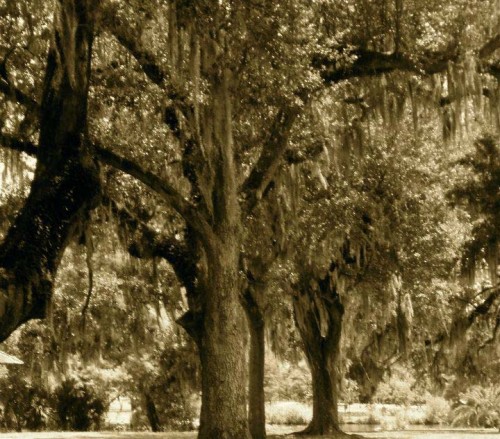 stay in it, because a good dad wouldn't.
My dad told a story last night about a huge rock in a park. His friend Johnny Dee thought he could move if with his bike. He couldn't. We laughed.
It was seventy years ago, and Johnny Dee is still spinning his back bike wheel, kicking up pebbles and sand, in dad's mind. That stone is still unmoved.
Climbing the tree to read today is just short of inevitable. This is the place where I found solitude and relief, from both parents and the four siblings.
Nobody looked that far skyward. Ever. This tree was my secret home. Safety from everything lived in the branches, ever thinning, fifty and sixty feet above mom and dad's rooftop.
Grabbing reachable limbs, and swinging myself up was so deeply embedded into my code that it felt mandated. Fingers my twigs. My soles were of bark.
This evening I didn't get as high as I once did. It was still a good climb. I was thirty feet up. But not fifty. The maple and I have aged. She is missing some limbs I really relied on once. I am missing certainty.
Sometimes I wish I had been less certain earlier in life. When Sam was six I yelled at her. I forget about what. Awhile later, I saw her walking with her stuffed bear, telling him to be good, because daddy was angry. If I could take that one back would I ever. You could have everything in trade.
She brought in a wounded bird once. Of course she did. We gave it water and some mashed worm or something. It died. How can you erase that? I can't call a vet now.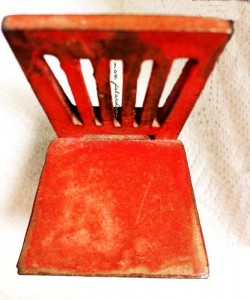 The wedding was a milestone but this was not an end. Know when the end was? Kindergarten. When the bus came the first day, I was about a decade sober, and I really thought I needed a shot of morphine. I sat by the river and moaned.
They brought us in for parent's night, and showed me the chair where she sat. I saw and accepted that her life there was in many ways more important to her than her life at home. So I've done the footwork. I should be ready. Soon.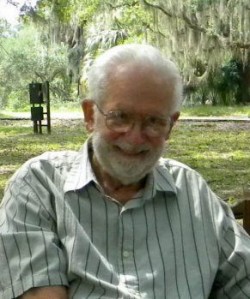 Last night I had to drop dad off at the movie front door, park and meet him. It's like that now. He can't walk a block without a rest.
Dad prided himself once on his ability to do the work of three. I asked him how can you accept it. He said you have to.
We went to Thailand together seven years ago. The Thai are kind to their elders, I wanted dad to experience it. I wanted me to experience him experiencing it. We rented motorcycles in Chiang Mai.
Dad revealed his old man self to me. He kept forgetting to take off his helmet. I let him walk around in it. We'd be in a bookstall reading, he would notice the helmet. We laughed our asses off. Wish I had a picture. I would frame that sucker for sure.
I was reading "Franny and Zooey" in the tree, for me Salinger's masterpiece. I am preparing to mail the book to Samantha and her, I can say this, husband, Monday. Unable to simply mail the book and let go, I underline.
Salinger is unafraid and verbose in this novel, hiding gems of such virtue, which the reader, eager to get back to making crepes or walking the dog, might simply plow through. So I am the quote police.
"I'm sick of just liking people. I wish to God I could meet somebody I could respect."
Unable to bear the thought of my Samantha reading the book and somehow missing lines like that, I sat in the tree, pen in hand. Trunk and foot met. Unlike before, I wore reading glasses. Leaves lifted and then rested. It didn't matter.
On the day before the wedding we went to buy a rug for the party.  We drove her bosses white, milk-smelly van on this huge causeway across Lake Ponchartrain. We were driving over water for a half hour.
I changed from man in a live new city to man in a water dream. The change was subtle but it wasn't lost on me because this was an important ride and I was listening. We became lightheaded and got lost. We were lightheaded before too but we became more so.
We bought the rug and Sam wanted to stay by the lake shore for a minute. We got ice cream and sorbet cones. We sat on a wood bench with really old slats that were not rotted for some reason though they hadn't been treated.
I thought I should say something and looked around my head. There was silence like I wish for in meditation. Limitless level space filled with the steel grey ball bearings of unopenable ideas. We walked back to the van and Sam thanked me for not saying anything.
I was a single father. Ran a small business as a freelance circus act. Made art all the way through. Sometimes I cried from overwhelm. But let me tell you something. That kid and me, we laughed. We laughed our asses off. We threw our share of stones into the river.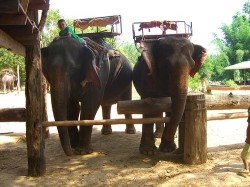 Once I took Sam to Thailand, before dad. We rode elephants and there was a thunderstorm. The elephants swaying, tied at their home saddened us. We wondered if we had done the right thing to ride them.
In front of a temple an old woman had white birds in a cage. Her face was life. I paid her a hundred baht for Sam to open the cage and free the birds. When they whooshed past her, bringing her twelve-year-old head sharply back, her eyes widened. For that one moment all the doubting stopped and I was a good father.
I told my dad I loved him for the first time when I was twenty-one. Three years of fighting preceded it; I had written him off then changed. Sitting at the kitchen table, the words would not come out.
We said good night. He left. After he was out of the kitchen, I said: "I love you dad." His footsteps, always heavy, stopped in the hall.
He came back, and ducked his head in the room. "I love you too, son." All the doubting stopped then, too.
The view from sixty feet is remarkable, and I miss it. For a second, I knew I could make it up there, using just the knots from the three missing limbs. I knew getting down would be really, really hard, but I could make it.
There comes a point when you are way up there when your body weight makes the limbs move a lot. I weigh less than I did at nineteen, so really, I could get up even higher now. Knowing this made me really want to try. But I didn't.
That tree is dying. Like my role as father, as son. Like all my roles. Pick one. Small business owner, juggler, sculptor, brother, dying. Even as earthling, as human. The earth is supposed to crash into the sun in a few million years. I read it in a book.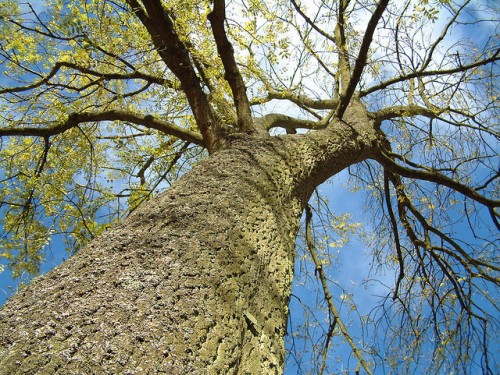 It's all a temporary gift. I know it, but forgetting what I know comes easy. Somewhere in that space where letting go and cherishing meet, there is doubtlessness. Wisdom. Improbable as unending stones in freefall. Certain as that puddle in the river. It is hard to know anything. Soon enough, it'll all be unknown.
But this I know. While I'm busy adjusting to less high tree climbs and more meditation for my adventures, trying to find my way around the foothills of contemplation, Samantha and Weston, at least, will be laughing their asses off.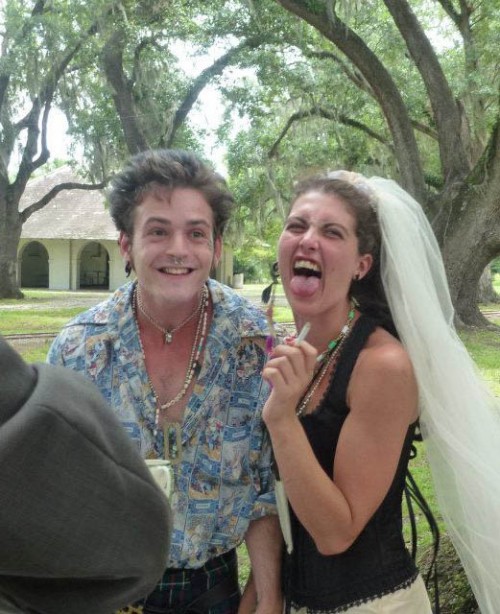 ~

Editor: Kate Bartolotta
Elephant:Now
...is a new feature on Elephant Journal—enabling you to instantly share your mindful ideas, photos, art, YouTube videos/Instagram links & writings with our 5 million readers. Try it Now.