get elephant's newsletter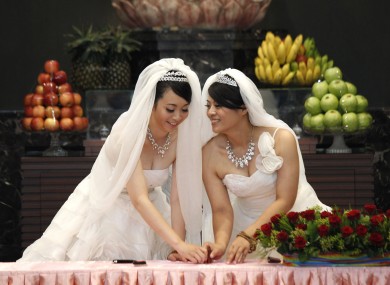 Click here for more (gorgeous) photos.
Excerpt:
The couple exchanged prayer beads and stamped seals on a marriage certificate during the ceremony at a monastery in Taoyuan County, Taiwan.

Ya-ting (30) and Mei-yu (30) are both Buddhists, and have been going out for seven years.

Inquirer Life & Style said that the women were married by a female Buddhist master, Shih Chao-hui.
Commentary:
Hurrah! About time.