get elephant's newsletter
"Sometimes good things fall apart so better things can fall together." -Marilyn Monroe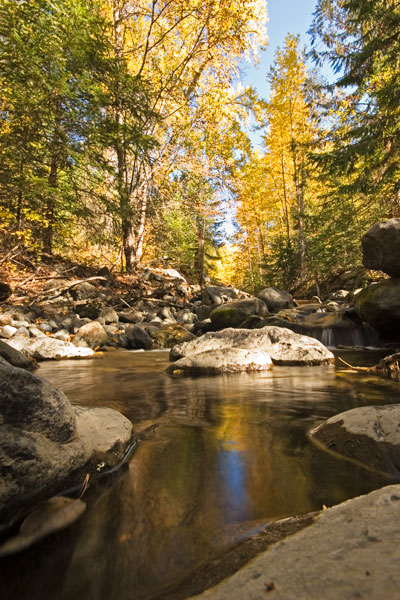 Today I went for a run, and on my way home I took a detour to crunch through some beautiful yellow leaves that have freshly fallen to the ground. It was delicious! This always makes me feel like a little kid.
This time of year reminds us that everything changes. All that is in the manifest world experiences transformation on a continuing basis.
Though many people fight change, instead, Autumn invites you to welcome it with open arms and a light heart. Like the above quote from Marilyn Monroe, this time of year shows us that even falling apart can be a gift.
If only we can keep from clinging.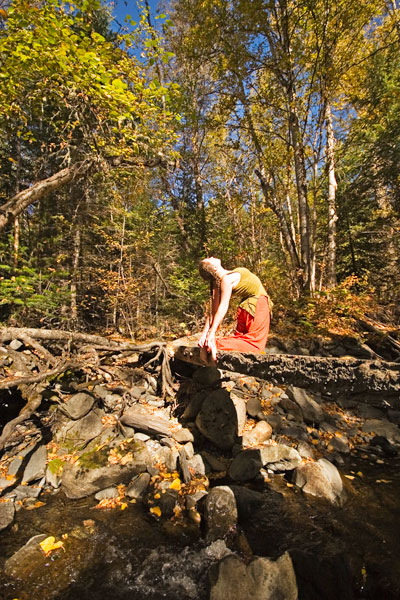 The beauty of the crisp air and blue sky, the colours of the leaves, the way you feel like anything is possible—all of these things are part of the magic of Fall, and reinforce the idea that change is good.
And yet, sometimes transformation feels like dying. Sometimes change feels like confusion, uncertainty and fear.
Savasana, the last pose of most yoga classes, translates literally as "corpse pose." It also reminds you that dying to the old allows the birth of the new. It encourages you to surrender in order to be reborn into the next version of who you are.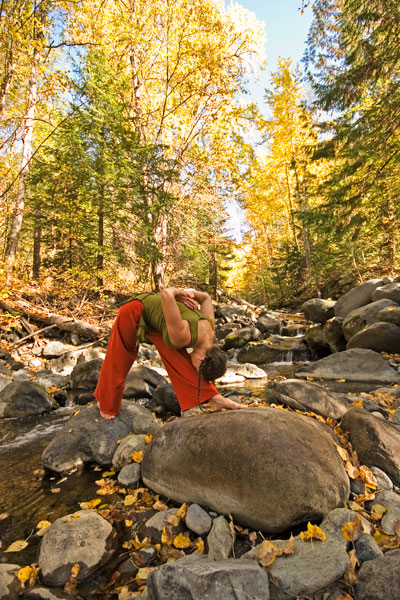 Yoga helps you come back to yourself, over and over again, and ride the waves of your breath through whatever life brings.
Though your yoga practice may have similar poses and themes, every time you come to your mat you are a slightly (or wildly) different person. It's like the saying that you can never stand in the same stream twice, because the water is always flowing and so the stream is always changing.
Every time you show up for your yoga or meditation practice, you have the opportunity to check in and feel. You get to step back and gain a new perspective on your life and the world around you.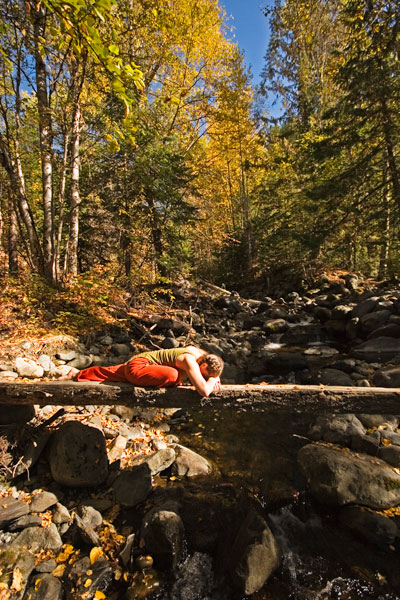 Yoga is a dance of metamorphosis. It is a wondrous way in which you can gracefully walk hand in hand with change, rather than resisting or running from this element of life.
Autumn gently encourages us, with its beauty and its whispering message. It says,
"Change is a gift! Flow with it and seek out the beauty in each moment. Show up and be present, for there is something precious for you here, even within the sometimes sticky process of transformation. Be open and blessed by the breath of change."
To this, with all the wisdom of this magical time of year, I say "Yes!"
(Photos by Dom Koric)