get elephant's newsletter

Have you ever come to a complete halt with the immediate need to make a drastic change?
My dad would refer to that as a bop on the head from our heavenly father.
It's that moment when the rules or the perception of one's life have totally shifted, as if having woken up in the Matrix without the tight leather pants and a hot-trench-coat-wearing Neo.
I was on my knees, past the pleading, in total acceptance that the end had arrived.
Something has to change now, I whimpered to the universe as I exhaled my last tear soaked breath.
I took two full months after my last break-up to go bat shit crazy and unravel publicly.
I wrote about it, updated my status with all the "fun" I was having, cried in private, went for weekly bodywork, drank copious amounts of wine, mused about starting two massive business related projects of which required unreasonable amounts of reading and overhead to execute, made out with a handful of individuals (mostly appropriate with a few exceptions), and talked to all of my sisters for reassurance.
On the other end of all that, I was exhausted, clear, determined, liberated, happy for the most part, grateful, and on my knees staring at the wall unsure how to evoke God and with little understanding of what the hell was going to happen next. I said the word, "help."
After a few moments of surprisingly comfortable silence I asked, "What's next?"
Now I'm thriving.
It only took three months—a recommitment to my practice, a few lunches with friends and some laughter with strangers.
My reboot philosophy was to simply live in the moment, saying yes to all that was offered, resisting the urge to overbook, commitment to trust my gut once again, staying as hydrated as possible, and looking people dead in the eye regardless of how tender or exposed I felt. I actually started to get really quiet and I began to listen.
I like you better these days, you are more like yourself than I've seen in a long time, you've lost weight, you're glowing, I am so thankful for you, I love you, you are amazing, I am so glad you are here, would you like to go out to dinner, you've done an amazing job with your studio, you must be so proud, you seem so happy, I just never understood why you were with him, you always seemed on edge around him, look at what you've accomplished in such a short time, I really appreciate you listening, how do you do so much, you're such a catch, I am so proud of you.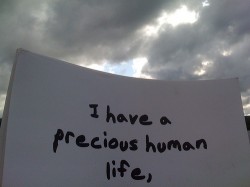 Loud and clear the universe sent the most beautiful reassurance through the people that matter the most (those who continue to show up in my life every single day). The ones that make a commitment to their own practice, who honor me and allow me to be a part of that practice, and who, with open arms and smiles covering a great concern for my well-being, simply gave me the space to find my equilibrium however ungraceful my transition was.
I was reminded that breathing is important, laughter is the best medicine, I am way too hard on myself and need to relax, that I have accomplished a great deal and with the hue of my uniqueness, that there is nothing "wrong" with me, and that I have a responsibility to my spirit. I heard once again that there is no beauty in a shrinking violet. I was told to bring it.
When I was in the valley of the shadow of doubt, when I was consumed in a darkness that I did my best to hide from those around me, when I was smacked flat on my ass with no place to turn and no juice left in the engines I discovered that what I have been saying for years is actually true:
We always have reserves.
In this case, my reserves were in something greater. My community. My family. My friends.
They say that no one is an island. It is true.
My reboot process was as simple as riding the waves of the Vayus.
Looked to the heavens and the brilliance of the stars, Prana Vayu;
I grounded and learned to trust my own two feet, Apana Vayu;
Allowed my consciousness to expand and consider all directions and dimensions, Vyana Vayu;
I got still and dove into the great space within, Samana Vayu;
I steadied myself with the sound of the yogic breath, Udana Vayu.
My reward was myself.
~

Editor: Elysha Anderson