get elephant's newsletter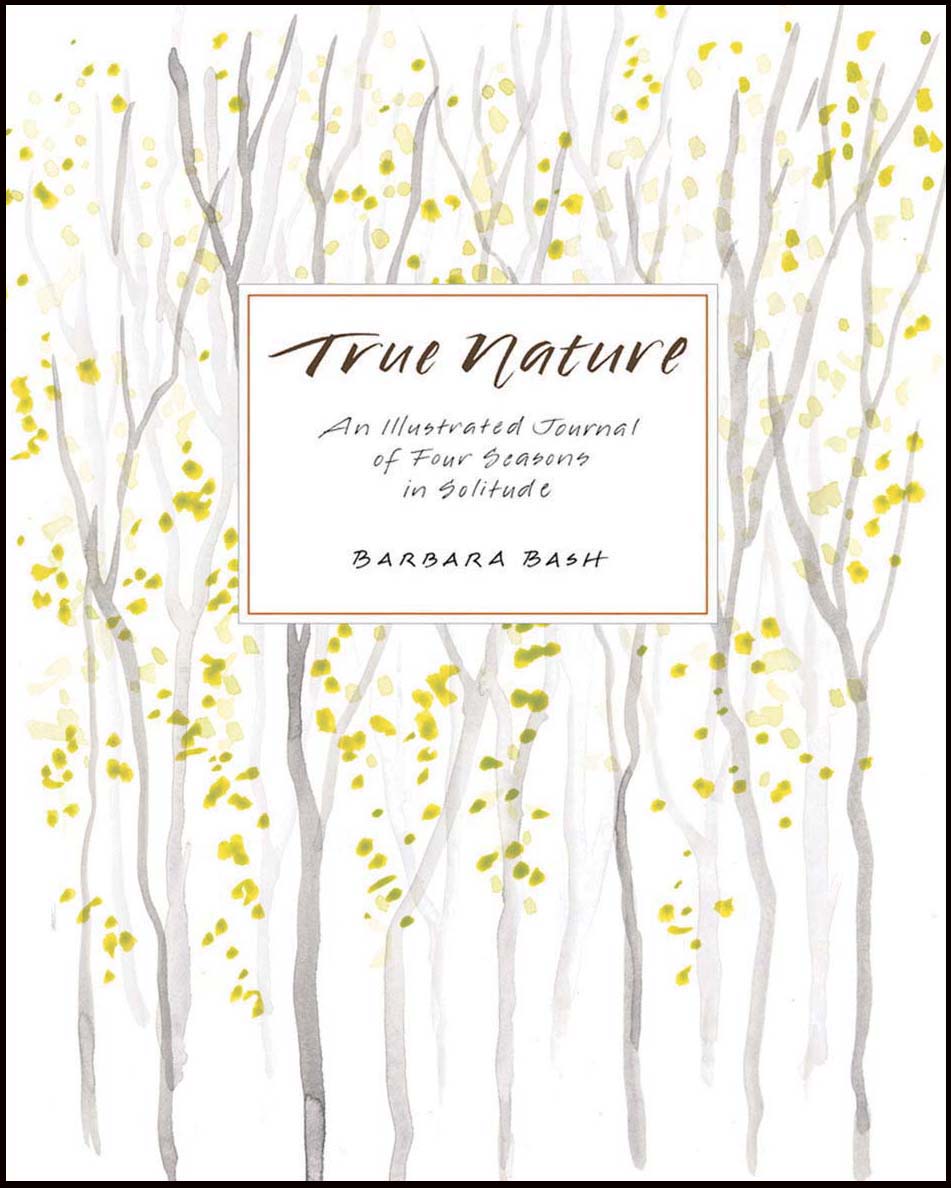 I'll never forget my first experience taking a retreat—going into solitude in the wilderness.
I was 23 years-old and had decided that I wanted to "disappear into the woods to find myself" by staying at my father's cabin in the Rockies for three weeks. My father joined me on the hike in, and just as he left I decided to take a short nap on the couch. When I awoke about an hour later, I was alone—and utterly petrified. Even the bright sunlight pouring in through the windows felt like a frightening alien presence.
In an instant it became clear to me that all I had ever thought I knew about who/what I was came entirely from reflecting myself off of others.
When I read Barbara Bash's extraordinary journal True Nature: An Illustrated Journal of Four Seasons in Solitude, I was reminded, by way of contrast, of just how skillfully and honestly one could embark on such a journey. In this journal that is simultaneously an authentic, honest chronicle of meditation/contemplative wandering and a compendium of exquisite calligraphy and watercolor-and-pencil drawings, I found myriad truths that I had hoped to uncover in my own quest all those years ago—and much, much more.
One of the first things that absolutely sets this offering apart is that in this age, when computer graphics have taken over the world, the only element of the book not created by hand is the ISBN barcode on the back cover.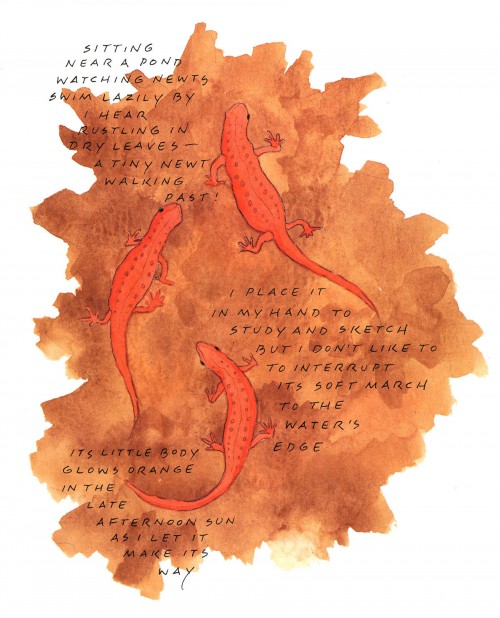 Everything else—from the breathtaking drawings and calligraphy to the handwritten acknowledgements in the back—is exquisitely rendered by hand. Even seeing these letters appear on my computer screen as I type reminds me of how mechanical my process is when compared to the artistic flow of the calligraphy and masterful handcrafting that Barbara is reclaiming in the making of this extraordinary work.
This handmade quality would be reason enough to snatch up this book, yet the insights Barbara shares as we join her on her journey are also a remarkable exploration of the inner landscape—from the prosaic and seemingly everyday to the profound and infinitely entrancing realm of the essence of consciousness itself. Put in another way, she guides us on a foray from the sublime (and silent) majesty of deep awareness to the ridiculous babbling of our monkey minds. And Barbara leads us through this terrain with compassionate wisdom, intimate honesty and beautifully straightforward language and imagery.
Her words and all that they embody—redolent of the wisdom of Pema Chödrön—leap off the page as she lays herself and her practice bare before me:
"It has been a day of doubt. The wind of my mind blew me around. Here's the dilemma—to articulate the confusion, describe it, know it – or to label it 'thinking,' let it go and return to the breath. I walk both paths."
Or this insight inspired by the magnificence of the autumn foliage:
"Painting autumn leaves. Deep inside the withdrawing green, the reds and yellows revealed. They've always been there, waiting. No one knows why it happens. The leaves change color after the tree no longer needs them. The process of dying—exposed and brilliant in itself."
By the end of this book, Barbara has summoned us far enough into her world and her practice that the next invitation seems inevitable. She writes: "I hope that True Nature will inspire you to pick up your own sketchbook, step outside, and discover what is waiting for you—ready to be drawn and seen."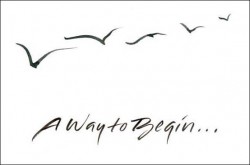 This call to begin our own process initiates the closing section of True Nature, entitled simply "A Way to Begin…"—which is a new and expanded addition to her original book that includes 16 pages of drawing exercises at the end.
The practices/exercises that she generously shares with us here "focus on how to see—what we choose to draw—and what this reveals about ourselves."

Here she leads us through "The Alive Line," "Blind Contour again," "Adding Words — a Poetic Voice," "One, Two, Three," "Adding Color," and the pinnacle moment of "Try this."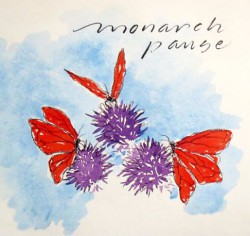 I'll have to admit that I don't consider myself all that gifted in the realm of visual arts. Yet I feel compelled to dive into her invitation myself—to pick up a sketchbook and pick up my quest where I left off all those years ago. Why?
For the answer I return to her words:
"Stepping into the unknown always takes fearlessness. What we find on the other side is our tender-hearted aliveness.

What else is worth doing in the end?"
Ed: Brianna Bemel