get elephant's newsletter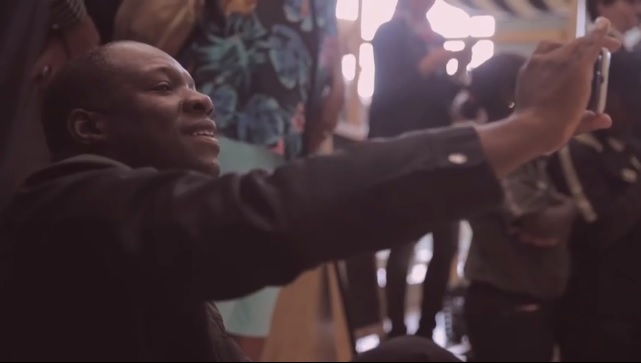 A flash mob tribute happened at Woolworth's for Nelson Mandela, by the world renown Soweto Gospel Choir.
They broke out in praise even though they originally had planned, and rehearsed, up till the last minute,  James Brown's, "I Feel Good." But after the recent passing of Nelson Mandela that song simply, "didn't resonate," even though they had a great rehearsal prior to this performance, and what was originally meant to share in Christmas cheer turned out to be a powerful tribute.
The choir members posed at customers and Woolworth workers before breaking out in song and at the end of their glorious acapella song for Mandela, they hold up their right fist, the iconic gesture made by the great, and late, Nelson Mandela.
This song was written during the time Nelson Mandela was incarcerated.
The English translation of Asimbonanga (We have not seen him).
We have not seen him
We have not seen him, Mandela.
In the place where he is
In the place where he is kept
We have not seen our brother
In the place where he is
In the place where he died
We say: hey you,
Hey, you, and you
When will we arrive at our destination?
Want 15 free additional reads weekly, just our best?
Editor: Cat Beekmans