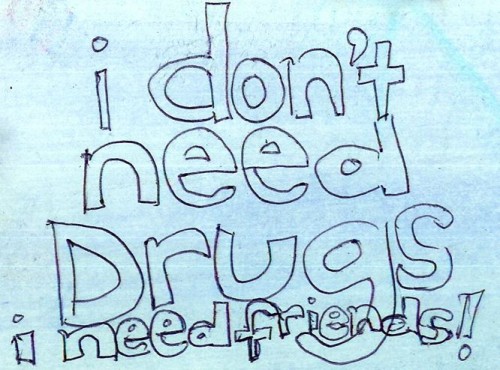 Have you ever experienced addiction? I have—I experience it every day.
I am not addicted to drugs, though that denial can be easily discounted by the copious amounts of coffee I ingest daily. I am talking about an addiction of a subtler kind.
I am addicted to attention—male attention to be specific. Looking back on my life, this has been a part of my conditioning as far back as I can remember.
This feels like it's more of a confessional than an article and I feel like I'm baring my soul. I'm going to keep writing though, because I think there is something inherent in our collective understanding of love that has us all flirt with disaster at one time or another.
Lately, I have wrestled with my very own, nearly overpowering addiction. After months of anguish, withdrawals, self-medication, self-destruction and self-inquiry, I think I am beginning to finally see the light at the end of the tunnel. I hope.
They say that admitting it is the first step to recovery. I'm not so sure. Sometimes recovery sneaks up and smacks you into a state of recognition, before you can even admit you have a problem. When I look myself in the eye and I genuinely do not know who I am anymore, there's no other place to start from.
It started out innocently enough—a friendly conversation, soul recognition, text messages, phone calls. It was carefree, unattached, open, exploratory, and joyous. Over time it morphed into something I could never quite contain, identify or explain. Little by little my tolerance grew and with it, my baseline need, until eventually I began to depend on his attention daily, hourly even. If I had not secured my dose of attention by 9am, I began to panic inside.
(Ladies, let this be a word of caution: this is not an effective way to win affection.)
I found myself needing more than he had to give; I grew to resent his absence more than appreciate his presence. His fear of being crushed by the weight of my need did nothing to assuage me, it only made my need worse. It wasn't that I didn't love him—I still do, very much so! I simply collapsed my love for him, with an empty need that could never be filled by another person.
I could tell I was spiraling but I did not know how to articulate it, or how to ask for help.
How do you admit that the love you expected in life, is really not love at all but an energy draining, soul-squashing addiction? How do you look yourself in the eye and admit that you've had it all wrong for every single one of the last 37 years?
The anxiety I experienced was soul crushing.
I was crying out for help in every possible way I knew, and just like in those nightmares where you're actively screaming and nothing is emerging from your mouth—none of what I was doing elicited help, support, or understanding. Because, nobody could actually hear me. I was diving deeper into my own self destruction.
Instead of helping the people I love, I ended up deeply hurting them, damaging my self-image, and nearly destroying my own life. Clearly this is a problem.
For a long time I could not, would not admit to myself or to my addiction that I had a problem. He knew it though. In fact, he tried to point it out to me. He wasn't the only one who pointed it out to me; they have all pointed it out to me. Truth is, I've been through various 'dealers' over time to supply my demand. I genuinely believed it was the best way to love, every single time.
He learned quickly, if he even dared to approach the topic, I'd become unstable, angry and highly defensive. I am completely embarrassed looking back at the way I behaved.
I comforted myself with every excuse possible: I was in love with him (I was), I just wanted to have his attention (everyday all day), I just wanted to be in communication (everyday all day), long distance relationships are hard enough and all we had was space, etc.
All excuses.
The truth is I have been wrong about love; I have been wrong about my needs. I have over analyzed myself and I have underestimated my truest love. My truest love showed up in the form of self love, letting go and getting honest with myself about what I need to provide for myself.
I continue to inquire within.
I read something recently about recovering from addiction just one day at a time; that is what it takes. It's as simple and as challenging as that.
Just for today, do not pick up the drug. Just for today, don't seek outside attention. Just for today, listen to your own breath when the tidal waves of anxiety arise and threaten your sanity. Just for today allow everything to be as it is.
Just for today allow yourself to love without need—you are enough.
Love elephant and want to go steady?
Editor: Bryonie Wise
Photo: elephant archives