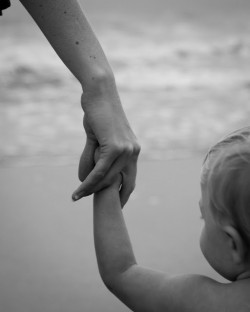 I have a reoccurring theme in my dreams.
I am trying to get back where you are my little children again. I usually have to go through some sort of gauntlet; if I can cross it, then you will be small children and we will all be together again for one last time.
In the dreams, I often have to walk in the dark in bare feet across strewn objects and broken glass. I can never make it across before I wake up.
I know what I would do if I could make it to the other side of my dream and have the chance again.
I'd give you one last bath all together and admire your tiny bodies sharing one tub.
I'd let you play outside with me instead of making you do homework. I'd tell you that the fourth grade science project didn't really matter, as it turns out. Instead, I'd push you on the swing and jump on the trampoline and blow bubbles with you until the sun went down rather than barking orders through the kitchen window.
I'd let you stay up late, hog the bathroom, use my makeup and play your music loudly, because I'd know that you left home too early because I let that bastard move in with us and it became intolerable for you.
I'd know that now I have plenty of silence and order.
I'd stop giving you Ritalin because the teachers told me you couldn't concentrate. I'd agree with you that you the lessons are boring and standardized, and I didn't blame you for skipping school. I'd let you know that you just learn differently and you will grow up to be a voracious reader and you learn best when you use your hands.
I'd let you wear that same shirt you love over and over again instead of hiding it, because now you can only remember that I hid it from you.
I'd tell you that having prom date doesn't matter, that it's okay that you really wanted to go with another girl, and that you will eventually marry a wonderful woman and become an amazing and loving mother.
There wouldn't be a war between your father and I because you ended up to be the only losers in the battle anyway.
I wouldn't get mad because you cooked yourself an elaborate meal and left everything for me to clean up—I'd know that you would become an amazing cook with vast food and wine knowledge.
Our lack of money would not be an issue because I'd know that we always ended up getting by.
Most of all, I wouldn't rush. I'd savor all of the madness. I wouldn't wish for peace and quiet because I'd know that it would come.
And before I let you go, I'd kiss your head and sniff your hair one last time to make sure I always, always remember that sweet soft scent of my child.
Love elephant and want to go steady?
Editor: Bryonie Wise
Photo: Pixoto