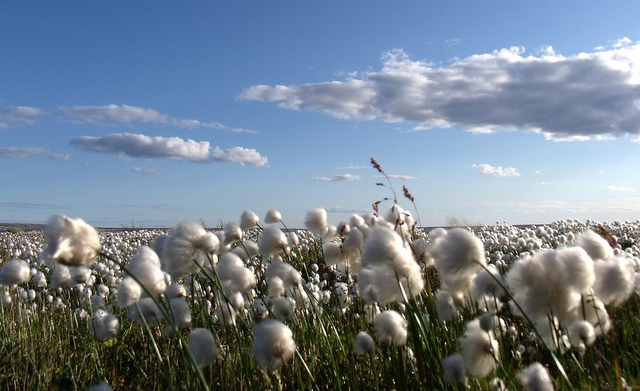 While we  carefully choose the very best pure, non-toxic skin care products and organic, pesticide-free foods, many of us are oblivious to an item that some of us insert into our bodies every single month.
Tampons have largely gone unquestioned. We stand in the beauty aisle and deliberate for half an hour over moisturizer ingredients, but when it comes to tampons and pads we rush up the aisle and grab the same old brand that we have been buying for years. Many of us don't even realize  we have a choice, and that there is a safer and healthier way.
Considering that the average woman uses over 12,000 tampons in her lifetime, I think it's important to know what to look out for when choosing your tampons.
Always choose certified organic, because being certified means companies can't get away with simply using the word "organic" as a marketing tool.
You also want just one material, and that's cotton. You may be surprised to hear that many tampon brands don't actually use cotton—they use synthetic fabrics like rayon instead.
I recently stayed at a friend's house for a couple of days and I had run out of tampons. She kindly offered me her pack and I was horrified when I unwrapped one to find that it was covered in a thin, perforated, plastic cover that evidently helped to hold more liquid inside by unfolding like an umbrella once inside your body. The plastic was coloured blue and had a slight artificial smell; it certainly was not something that should be going anywhere inside our precious bodies!
Many of the well-known, non-organic tampon brands also use chlorine to bleach the tampons a bright white hue. Chlorine bleaching leaves a nasty byproduct called dioxin, meaning that unsuspecting women may be exposed to this known carcinogen.
Fortunately, more and more certified organic tampon and pad brands are popping up all the time. You can almost always find them in any good health store, and if you are lucky you may even find them sitting next to the conventional big brands at your local supermarket.
I have been asked about differences between conventional and organic tampons. The only difference I have found so far is that some of the larger non-organic brands have a smoother covering, while many of the organic brands keep it simple with a very basic cotton design, and  no bells and whistles. Personally I much prefer the organic, simple design because I often wonder what they add to cotton to create that ultra-smooth outer layer. As with most things in life, I say the less processing the better.
Here are some brands to try:
For a more detailed overview on the subject, check out my video:
Love elephant and want to go steady?
Editorial Assistant: Kathryn Rutz / Editor: Bryonie Wise
Photo:  elephant archives