If you're a girl in your 30's or older, you might have grown up fantasizing the myths of various princesses until you discovered Snow White doesn't live here anymore.
And if you've perused Yogic literature and read the Bhagavad Gita, an epic 2000+ year old Hindu scripture about the ethical and moral struggles of human life, you might have paused to contemplate how the story would unfold if the protagonist, Arjuna, was a woman.
The tale's setting, a war battlefield, could be switched (for those times) to a bustling river's edge of household activity or a fireside's simmering meal.
I'm no expert on the Gita (as it's affectionately nicknamed), but a turning point in the story is when Lord Krishna reveals himself to our conflicted hero to say:

"Arise, great warrior, arise!"
Here, Krishna is telling him to meet the karmic demands of his righteous dharma with bravery and faith that everything serves for cosmic evolution.
In the spirit of subtler forms of self-actualization, here's my feminine rising twist on it.
History is written mostly by the word's very prefix: his.
Conversely, I offer forth a simple herstory, one link in many of the eternal chain holding our collective whispers rising from the ashes since time immemorial.
Many paths, one destination.

There once was a young woman gathering water from the stream to bring back to her collective. A fallen hibiscus flower drifted by her hand, and as she reached over to grab it, she slipped on the rivers' edge and splashed in with a commotion.
Giggling and giddy, she nabbed the flower and spontaneously stuck it in her hair.
She felt great.
Suddenly she noticed a man from the village watching her from the other side of the river bank. She did not like the way he was leering at her.
She felt uncomfortable.
A few trees downriver, one of the village women clicked her tongue, and chided aloud:
"Dear girl, why are you always drawing attention to yourself? Have you no modesty?"
She felt shame.
She walked home, sobbing softly to herself and dutifully delivered her water jug to her family.
That evening, while watching the moon from her bed, she reflected on the confusion she'd felt earlier. Concluding that she'd done no wrong and had only reached out for a flower, a thing of beauty that had caught her eye, she felt angry at those who'd made her feel bad. Her cheeks flushed. Then feeling tired, she gazed at the stars, and remembered the refreshing coolness of the river earlier that day.
She smiled.
With a deep sigh, she forgave herself for letting others make her feel "less than."
She cackled.
It felt good to feel that whole feeling inside again.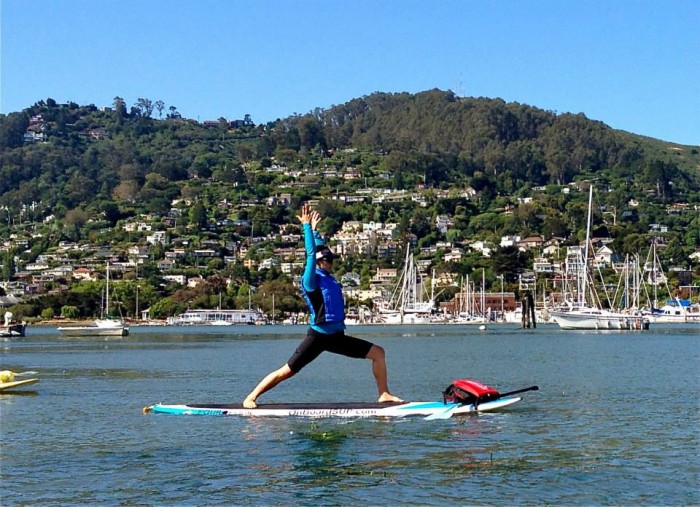 Islena before falling into the river
—
Arise, great wom-arrior, arise! Reclaim your dissipated energy cast from empty nets into rewardless fishing. Own your triumphs, sorrows, losses, victories. Own the whole damn bag of fertilizer; all of it.
Love elephant and want to go steady?
Editor: Renée Picard

Photos: Bog Dan at Pixoto / author's own