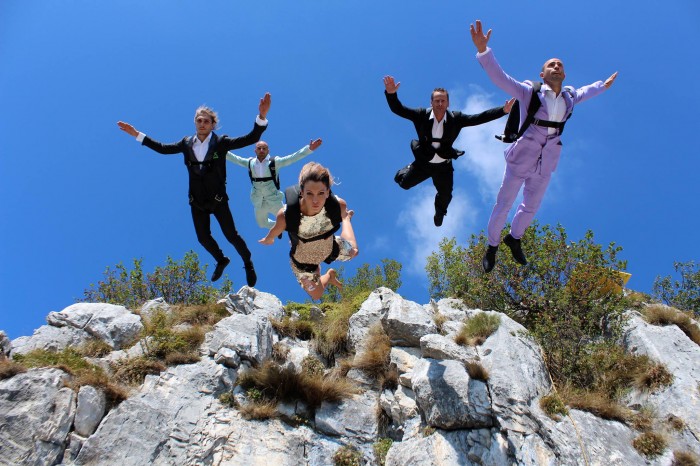 This is what happens when you take some gorgeous, superbly dressed Italian models and ask them to jump off a cliff.
And let's not forget the daring photographer.
Italian BASE jumper and fashion model Roberta Mancino teamed up with photographer Noah Bahnson and a handful of other well-clad beauties to leap off Monte Brento.
If you—like me—are sick of seeing supermodels posed primarily in situations with the best light, at the most flattering angles, only to be photoshopped later, this video is for you!
No photoshopping here, baby!
For the source of article and photo, and for more information, click here.
Love elephant and want to go steady?
Editor: Catherine Monkman
Photo: Youtube