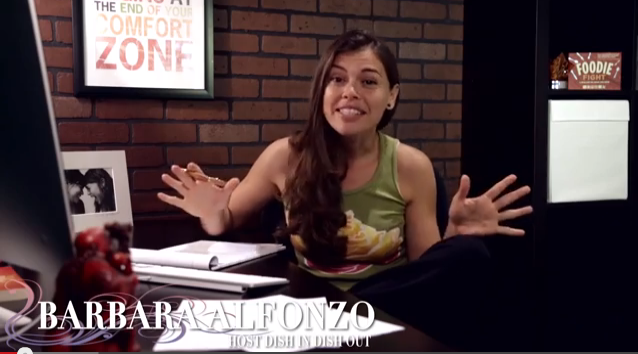 Most of us love the idea of eating healthy and keeping our budgets within manageable range, but it can be challenging.
That's why I love this new video blog I've found. In Dish In, Dish out, Barbara Alfonzo discusses her favorite foods and the best ways to make them healthy and green at home. She also offers advice on how to order out and make the healthiest choices.
The video below hits many of us where it hurts most: Coffee. More specifically, Starbucks!
She explains how to make a caffeine-free herbal Frappuccino at home. Best yet: it's totally vegan and includes some great superfood ingredients.
Then, she explains the healthiest way to order at Starbucks. It's the best of both worlds!
Drink your heart out!
Love elephant and want to go steady?
Editor: Rachel Nussbaum
Photo: YouTube