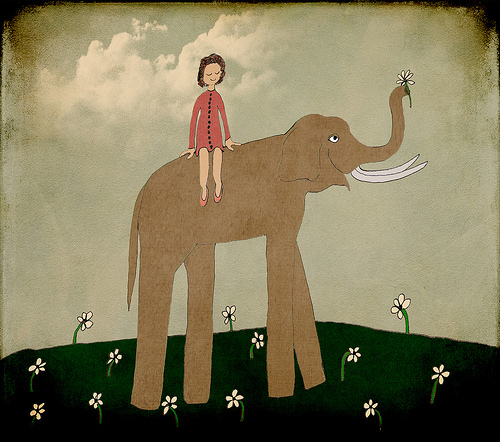 elephant needs your help (seriously) 
Facebook has again restricted the visibility of all Pages to fans. We advertise w/them, which is what they want, they provide great service to #elej, so fair shake. Still, we have a limited budget (we're independent, not corporate-backed, and advertising-lite).
We need you. Like ele? Copy/paste http://www.facebook.com/elephantjournal to your wall, ask your friends to "like," click like below or comment if you do? Big favor. ~ W.
PS: Best option of all (for us, and perhaps you): subscribe, free, to our daily or weekly newsletter for curated, original content: http://www.elephantjournal.com/join-the-cause