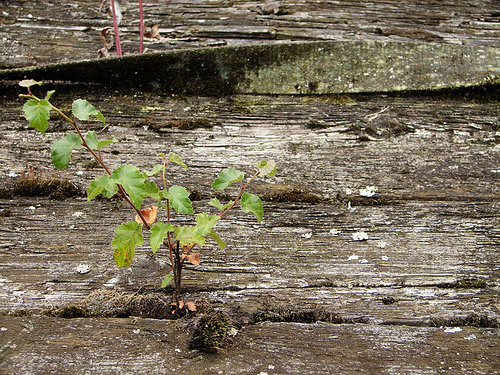 "You're either green and growing, or ripe and rotting."
This is one of my favorite sayings—my mantra really—and spring time reminds me of the powerful message behind these words.
Observing nature during spring helps to make the message "click" for me. The buds on trees and flowers respond to their new environment but their growth is not instant; it's a delicate and gradual journey from where they are to where they will eventually be.
Their environment is not always consistent either, some days may be too cold or too hot for their optimum growth, however if they want to survive, they have to find a way to continue to grow in spite of the conditions…or they will die.
In my life, I have found that the most joyous way to be and the most joyous people to be around are those who are "green."
Being open to change, which can be inconsistent and uncertain, is necessary for growth and evolution but that is the adventure called "life." Nature tells us, especially spring, that life is dynamic and changing. We can't always predict the weather or the conditions, but we can be certain that we want to grow. That is a choice.
We can also decide to be static. To not strive for growth and to be fixed in our current "season"…but that isn't life. That doesn't work…even in nature…that is rotting.
Be green.
Love elephant and want to go steady?
Editor: Bryonie Wise
Photo: flickr