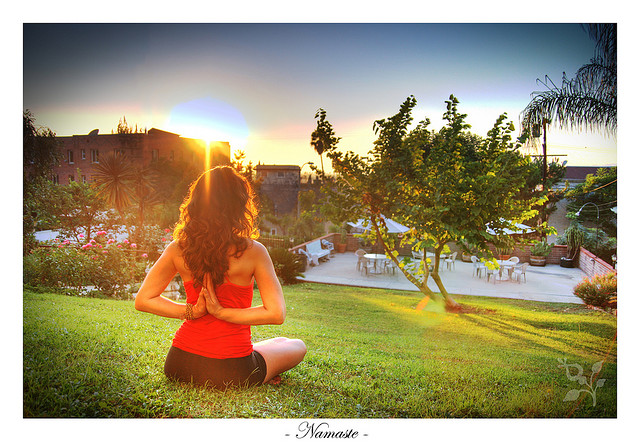 It was the beginning of winter, when my journey into a condition known as agoraphobia slowly began.
I had no idea what had suddenly come over me, nor was I prepared. My usual, fun and spontaneous weekends with friends turned into anxious nights home bound and the places where I once loved to go seemed almost impossible to get to.
My every day routines became disrupted with crippling panic attacks. These anxious thoughts left me feeling completely out of control of my own mind and body. Home had become my only "safe" place.
As the panic attacks got worse, the agoraphobia developed, leaving me fearful to go any further than 20 minutes outside my home. I became fearful of what once was familiar to me—fearful to attend events, restaurants, to drive in cars with others, and worst of all I had an ongoing fear that I was "going crazy."
I began experiencing depersonalization, where my anxious thoughts caused me to lose touch with reality and awareness of my own body. There were days I would lay in bed and tell myself "I wasn't real." I couldn't feel my body.
Anytime an attack occurred, I would exit wherever I was right away and flee to my safe place: home.
After some time of battling with agoraphobia, I decided to try therapy. The "Cognitive Behavioral Therapy" program in an outpatient setting at the community hospital came highly recommended, but I barely made it through one class without dreadful thoughts. I can remember walking in the room feeling dizzy and ready to faint. Of course, all the other panic sufferers in the group didn't make it any better.
After that, I began to see a psychiatrist who recommended anti-depressants and one-on-one cognitive behavioral therapy. I have never been a fan of medicine and am not good at taking it either. I remember desperately asking my psychiatrist if my condition could ever get better without medicine. Her reply to me was "not really."
That was the same day that I knew I wasn't going to be like this anymore. I knew there was another alternative to regaining my control back and managing these anxieties and phobias. I just didn't know what it was.
I had always read about yoga as a great way to relieve stress and anxiety, but never really understood the mechanism behind it. How could stretching possibly take away my panic disorder?
Well I write this article today after three solid months of practicing yoga nearly three to four times a week and am happy to say that yoga has totally reversed my agoraphobia.
Practicing yoga not only has lifted my self-esteem, but has given me my control back. When I'm on my mat, I know that I am the only person in control of my body. Those anxious thoughts come up from time to time but have not escalated into a full blown panic attack in two months. I realize that they are only thoughts, coming and going, they are not to be judged.
As I inhale and exhale on my mat, I realize that I am in the here and now and the only moment I can control is the one I am breathing in at this very second. Yoga has completely transformed my life into something I never thought was possible.
People who suffer with panic don't realize that it's all about control. Through yoga I have found that sense of awareness and regained control of my mind and body. I have even brought some yoga with me to work. Whenever I feel those panicky thoughts arise, I go into downward dog, take a few breaths to regain control of my body and realize that I am here and I am okay.
I am proud to say that I have conquered agoraphobia without the help of any meds, but through a very inspiring and motivating practice: yoga !
Love elephant and want to go steady?
Editorial Assistant: Bronwyn Petry/Editor: Catherine Monkman
Photos: Flickr Creative Commons, via elephant media archives