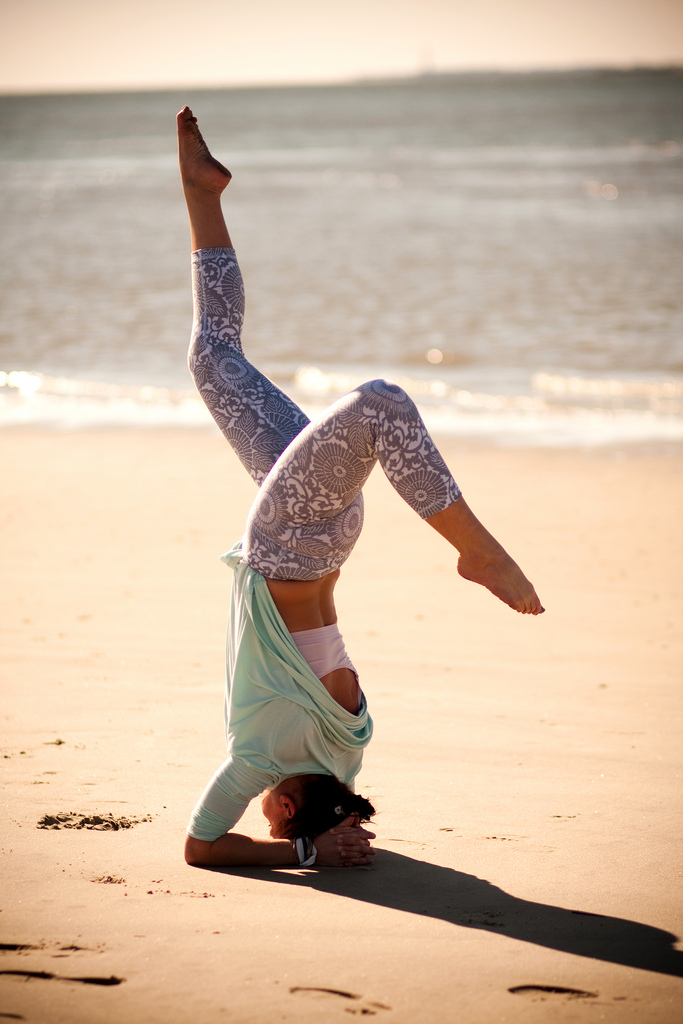 "Comparison is the theft of joy." ~ Theodore Roosevelt.
Real yogi and yoginis aren't judgmental, right?
I assure you this isn't an easy share but it is one of those reflective moments of insight and I hope to connect with even a few.
I can be judgmental and jealous. Truthfully, I also feel (sometimes) inferior when personal triggers are set off. I compare myself as social media seems to have turned yoga into a platform for gymnastics meets yoga.
Can you do this?
Or,
Look at me while I rock some incredible pose—on a subway platform—in red-hot stilettos!
I go further into my anxious rabbit-hole and I feel inadequate, old and discouraged. Self-doubt and self-shame are absolutely, positively debilitating. Digging a little deeper, I stay with my triggers. I trip over a vacant chamber filled with vintage, negative recordings. It's where I feel exceptionally small and inept. My dormant-adolescent-insecure self has been revealed.
I'm not good enough.
Followed by a deafening critical voice screaming:
 Why can't you be better?!  
It's time to apply some basic 101 heart wisdom:

 
You are okay and absolutely, 100 percent fine.
Just the way you are.
Let go of comparing.
It doesn't matter what everyone else is doing in a yoga class or posting pics on social media. Each person will walk (or kick-up) into their journey differently.
Currently, I'm leaning against the wall, just to stay connected to my breath.
My yoga journey is a mat's distance away from yours. It's very simple, internal and individualized. Who am I to say what is right or wrong? Maybe those yoga selfies are helping someone to stay engaged in their journey. Maybe it helps them to grow.
Yoga is a practice of saying to myself:
My downward dog and warrior, love me for what I can do and not what I can't do.
I surrender.
Yoga is loving my inner-self and letting go of comparing.
All aspects of yoga, including the asanas are advanced—when done from within.
I smile from my heart to yours. You have unleashed my inner-flying-monkeys and have assisted me to do a little more soul searching. Thank you for being your beautiful self in all of your amazing poses.
We are all amazing.
Namaste.
Love elephant and want to go steady?
Editor: Catherine Monkman
Photo: Lauren Nelson