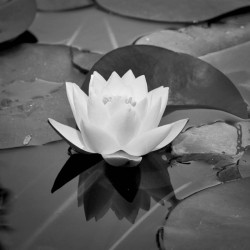 This heavy day.
As dear, familiar things go away.
Comforts uprooted in a sea of change
Feeling lost, confused and strange.
One foot, then the other—remember to walk.
Lump in throat—cannot talk.
Tuned in to another's strain
Trying to be strong, but feeling pain.
Unsure which way to turn or go
Closing my eyes, I do not know
What to make of everything
Feeling quiet, no desire to sing.
Surrounded by people, but feeling alone
Disconnected, fate unknown.
World keeps spinning, spinning round
Sun keeps shining, shining down.
Seasons change and flowers bud
Lotus pushes through the mud.
Eyes filled with tears, stare at the moon
Perhaps a change is coming soon?
Things are moving, everywhere
Kinetic energy fills the air.
Earth may rumble, roll and shake
Stars exploding in the wake
Of turning tides and roaring sea
The crashing waves inside of me.
Turmoil and strife of those I love
If only I could heal with hugs.
So much traffic to and fro
I'm still not sure which way to go…
Remembering to stop and breathe
Small gestures may yield large reprieve.
Is feeling lost, perhaps okay?
Just a means to find our way?
Warm sun rising in the sky
Another day, another try…
Nothing can forever last,
This heavy day—it too shall pass.
Love elephant and want to go steady?
Editor: Catherine Monkman
Photo: Courtesy of Recluse Photo