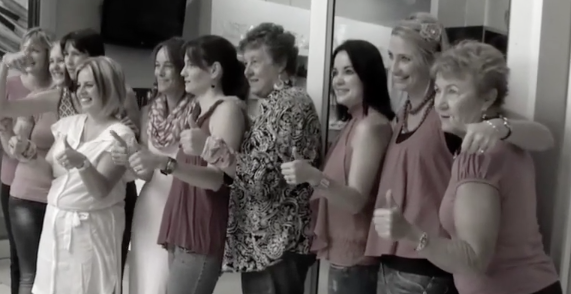 I love my hair.
It is maybe the only thing about me, as far as appearances go, that I would not change, even a little bit.
It is wild and curly and long and thick. It lays where it wants, never where I tell it and sometimes it makes me look distinctly like a lion. It is has reddish hues in the right light and it is unpredictable and completely untamed by products or gels.
My hair, is me, personified.
What these women, these amazing people, these friends, do in this video brought me to tears and made me want to cut off all of my hair in support of their cause.
In February 2014, one of Gerdi McKenna's friends wrote an email requesting a photo shoot for all her friends as she was diagnosed with breast cancer a few months before and this is what happened…
Anything for love … from Albert Bredenhann on Vimeo.
Love elephant and want to go steady?
          Editor: Bryonie Wise
          Photos: Anything for love/Vimeo