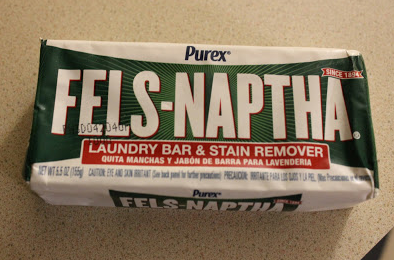 Grandma always said, "Don't borrow trouble."
Here are 10 things to erase our worries. These age old traditions are tried and true.
1. Put an apple in the brown sugar jar to retain or reintroduce a soft texture.

2. Use the tea bag twice.

3. Scour the sink with baking soda.

4. If we burn food in a pan, boil water in it to loosen up the crud.

5. Get rid of mice by plugging up their holes with cayenne pepper-soaked bits of rag or steel wool.

6. Fels Naptha. This is the laundry stain removing miracle. It can be found at any hardware store. It also removes stains from counter tops, linoleum and carpet. Most surprisingly, it is also the cure for poison ivy!

7. Always smile before getting out of bed in the morning.

8. Reuse, repurpose, refuse: If something still has some life in it, fix it or make it into something else. Stop being wasteful and consuming new goods. I even straighten old nails.

9. Fill a jar with a dry goods all the way up by tapping it on the counter. This removes air bubbles and reduces the space between beans, sugar, flour, nuts etc.

10. Hanging our clothes on the line to dry makes them last longer. Drying clothes in a dryer wears them out faster. The lint that comes off our clothes, in the dryer, is actually fluffed up bits of our clothes disintegrating.

Bonus: When hand washing the dishes, rinse them in scalding hot water, so they'll dry super fast in the drying rack. No hand towel drying required.
Grandmas are moms with lots of frosting.
Love elephant and want to go steady?
 Editor: Jenna Penielle Lyons
Photo: Yonana, Foodimentary