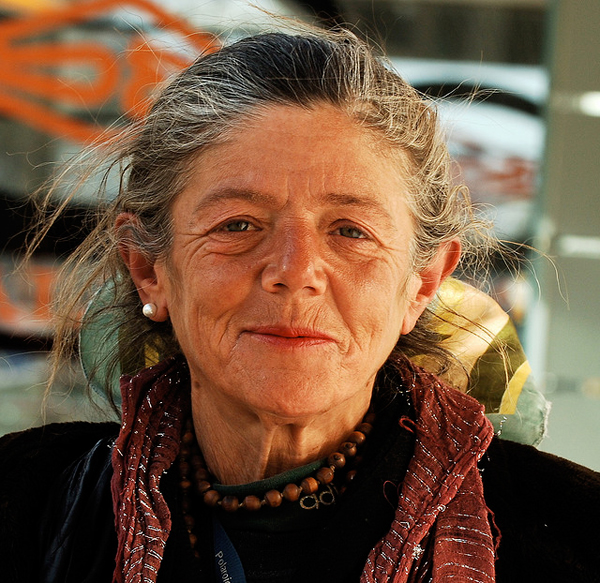 I wrote this to a friend who had just been laid off and then had a string of unfortunate health problems.
One day I called her and asked, "How are you doing?" Sounding defeated, she replied, "I haven't even put on my make-up today."
Have you applied your make-up today??
If not, you are depressed.
Or…maybe not. Imagine a world where aging is the true, pure sign of beauty. A society where the ultimate status symbol is achieved by eliminating our worldly goods and paring down to the bare necessities, left with the hearth in its most humble and primitive form.
All the children growing up, the young, the 30 and 40-somethings and middle-aged couldn't wait to get old. "Mommy, I want to be an old person!" children would cry. "I cannot wait to have lots of wrinkles. And age spots!" The true beauties would be blessed with sagging breasts, flattened butts and disappearing waistlines.
All the beautiful old people would peacefully bask in the warmth of their knowledge and experience, radiant, surrounded by their wealth of loved ones around a table laden with meticulously prepared food.
Why must we wait so long to acquire this patina, this…glow? Patience!
You have to earn it, and it takes time. Years of hard work with a healthy portion of stress and anxiety and a bold dash of suffering. Hard partying in your youth adds grit.
The impatient and fickle would have cosmetic surgery, a wrinkle added here, some sagging there, one or two skin tags strategically placed on a neck, an eyelid. But you could tell it wasn't real.
And why must we work so hard to get rid of all our stuff? The best thing is to try not to acquire it. But alas, as soon as we catch on to this, the media provides us with the information we need to buy all sorts of things to simplify our lives and to keep the earth green.
The actual purging of our material wealth turns out to be all a part of the process. We have to sort through it, clean it, find a place for it, store it and carry it around with us enough to become utterly exhausted, thus adding to our patina. Those of us who are fortunate enough are able to figure it out and liberate ourselves, then face the final challenge of how to recycle it.
As the Indigo Girls put it, "With every lesson learned, a line upon your beautiful face."
And as my mother put it, "You should put on a little lipstick, honey. It'll make you feel better."
So let us rouge up our wrinkling lips and go forth into the world, flaunting our three-dimensional road map to radiance, wisdom and freedom!
Love elephant and want to go steady?
Apprentice Editor: Kathryn Muyskens/Editor: Rachel Nussbaum

Photo: elephant journal archives