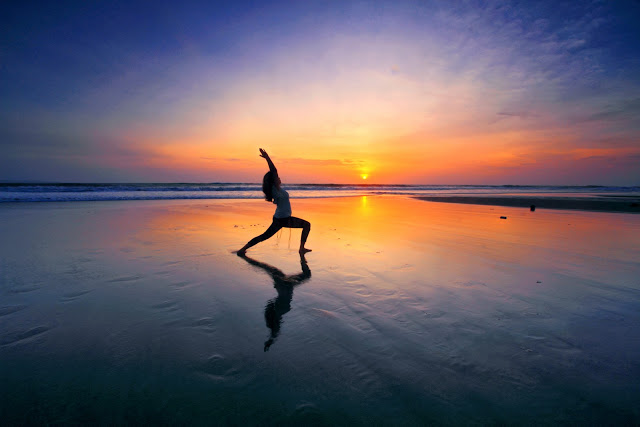 Does the word 'power' make you cringe or celebrate?
Now is a good time to ask your Self: What is my relationship with power?
Though many Western astrologers seem to be consumed right now with a cosmic phenomenon referred to as the "Cardinal Grand Cross", I see similar energies expressed from a jyotish perspective occurring right now as well. We don't use Uranus and Pluto in the Vedic system of astrology, but nonetheless, intense planetary configurations are happening from the jyotish perspective without the outer "fringe" planets (in case you aren't feeling it!)
If you follow my planetary transit reports, then you are well aware of the themes I've been discussing for weeks and months that involve "letting go" and finding a "less is more" approach to life, while simultaneously re-evaluating all of our relationships. The lunar eclipse in Libra on April 15th, marked a poignant two week period of intensity, which will culminate with the solar eclipse on April 29th. Get the details on all of that here.
All of this attention on Aries and Libra has been happening for well over a year due to the Saturn, Rahu and Ketu transits. These planets and their movements have been activating our issues with power, ego, relationships, self care, boundaries, support, finding new ways of being, and navigating a new sense of inner/outer balance.
As we come to the end of Rahu and Ketu's 18 month transit through Libra and Aries respectively (in July), the eclipses mark a moment in time where we get to "propel forward" with these themes by doing a conscious audit of our head space. Here to help us with these themes, is the newly exalted Sun in Aries. The cosmos are always timely!
Sun moved to its sign of exaltation on 4.13 joining Ketu there. This transit lasts until Sun moves to Taurus on 5.14. Both Sun and Ketu (and Mercury until 5.4) in Aries receive drishti (gaze) from a retrograde and compromised Saturn, as well as Rahu in Libra. Mars gives his drishti to Sun and Ketu from Virgo eight houses away, bringing an extra level of heat and pressure to the Sun and Aries themes right now.Despite the challenging combinations at play, there is clearly moksha (a sense of liberation) in the works from this configuration and the nakshatras (lunar constellations) involved.
The coming weeks of Sun in Aries, bring surprises, pressures and awakenings that insure liberation on multiple levels of life as we navigate the theme of "personal power".
Exalted Sun is a time when the Sun is the "fullest" in his experience of life; his energy is maximized and feeling its own power.
This translates as each of us working with our own relationship to power- for better or worse.With power comes great responsibility, a need for purpose and a request for intention, in order for maximum alignment with one's dharma and greater life harmony. Sun's cohabitation with Ketu at this time indicates cleansing, restructuring and purification of our soul, our sense of dharma, purpose and power. Ketu's extraction process is usually not fun and often comes quickly. Prepare to feel naked and vulnerable at times during this transit, stripped and uncertain of who and what to trust.
The flip side of great confidence and power is vulnerability. Finding a new sense of balance with our own innate strength is part of what this exalted Sun transit can offer us, even if our power feels uncertain at times. This is a time that encourages us to work on themes of power—within us and within our relationships.
While Sun is exalted in Aries, these are the things to watch out for:
The Do's:
Do look for places where you are resisting change.
Do an ego audit and get out of your forced agendas.
Do notice where you feel threatened or angered by someone's perceived power.
Do evaluate your vulnerabilities and where you aren't stepping into your own power effectively.
Do communicate your needs clearly- no one can read your mind (no, really!)
Do look at where you are pushing too hard- over and over and over again.
Do think in terms of having a win/win for all involved.
Do ask your Self: Is this worth it? (Worth it for my emotions, mental sustainability, physical well being and spiritual connection).
Do take your experiences and feelings into creative outlets, embodiment practices, and make time for meditation.
Do remember to hit the pause button daily and check in with your mental, emotional and physical bodies- especially when overwhelm sets in.
The Don'ts:
Don't blame others for your own shortcoming. (Head check!)
Don't stay locked into ideas and agendas. Look for your own resistance.
Don't forget to stay flexible. With Ketu's natural restructuring tendencies conjunct the Sun right now, get comfortable with change and letting go of what you've outgrown. It's time for brutal honesty!
Don't let the ego run away with itself. Work with it though, not against it.
Don't forget there are many ways to get the same results. Are you allowing for other options to arise?
Don't fall into the trap of scarcity. There's plenty of everything to go around.
Don't neglect your self care.
Don't be a bully, but be firm if the situation calls for it. Remember that each human has a soft and sensitive side- whether they are aware of it or not.
Don't get lost in the power + money complex. Is money ruling your existence or are you ruling your existence?
Don't forget that it's all about balance. This is a time of hitting re-set to find a new sense of what balance is for you and your relationships.
Don't miss my planetary articles and offerings. Sign up for my newsletter.
Looking for more ways to explore your relationship with power directly? This is my latest virtual workshop dedicated to Exalted Sun in Aries.
Love elephant and want to go steady?
Editor: Renée Picard
Photo: Alit Apriyana at Pixoto