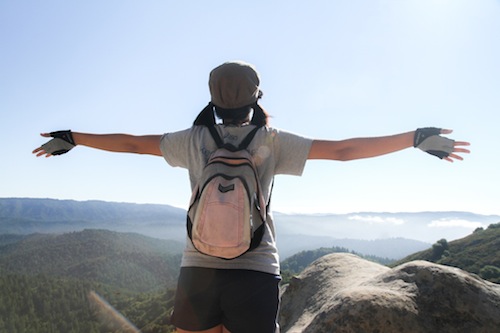 I've been reading one of the quintessential books for Buddhism, Thich Nhat Hanh's, "The Heart of the Buddha's Teaching."
While the many lists and terms might be overwhelming to the introductory Buddhist, Thich Nhat Hanh offers a beautiful simple truth in the book's earliest chapters, a truth that meant a lot to me when I was going through much and discovering my spirituality.
This simple truth is what the Buddha proclaimed:
"Because there is suffering in your heart, it is possible for you to enter my heart."
Suffering creates what Chogyam Trungpa calls "an open wound," a place where we are most vulnerable to change. Instead of putting up our walls and defenses, we become compassionate with our suffering. We understand our suffering.
That suffering can manifest in many ways.
As a 20-something, I've dealt with the ups-and-downs of evolving relationships. In a cultural and social landscape where we don't know what we want, it's a learning process. We suffer because like many young kids, we want to experience the world.
We seek new relationships—professional, platonic, intimate, lustful.
We explore how to communicate in a world where social networking can cause us some anxiety or elation when we get to share something really cool about our night. We party as much as we work or study hard. We exist in an economic climate that is as competitive as ever.
When we do form a meaningful relationship within this world, because we are so young and our social and cultural landscape changes so fast, we must be ready to suffer.
Change is tough.
Personally I wish that I spent more time in college hanging out with people in my first two years instead of studying so arduously, but I did get out of my shell. The times when I was lonely were emotionally difficult, but they were also the times when I looked to the Buddha for answers.
At the University of California, Berkeley, I attended a Psychology of Buddhism class and it changed my life.
Professor Eleanor Rosch introduced me to the wonderful world of meditation, the Four Noble Truths, and the Noble Eightfold Path. While the seeds of the dharma were new, foreign, and sometimes hard to cultivate, I was eager to practice and learn how to develop mindfulness and contentment.
I could not have sought the Buddha's wisdom if I didn't suffer the loneliness that many college students bear.
I got on my own two feet, joined a community service organization and got active. Being aware of my suffering caused me to find the courage and compassion to change it.
I will admit there have been many times after the class when I didn't read the Dharma or meditate as much as I'd like. In many of the relationships that weren't the best in my early 20s, I wished that I was more present and compassionate.
But anytime I was going through much and I did make the right choice to seek refuge within The Three Jewels, it put my pain into perspective and made the suffering of my impending quarter-life crisis bearable.
"Even while you have pain in your heart, you can enjoy the many wonders of your life," Thich Nhat Hanh says.
While your pain is inevitable, your suffering is always optional. The choice is yours to change for the best and find your integrity and strength through pain.
So don't look away from your suffering or avoid it.
Understand it through the Buddha and so many wonderful events start happening in your life.
Love elephant and want to go steady?
Apprentice Editor: Brandie Smith/Editor: Rachel Nussbaum
Photo: Courtesy of Author