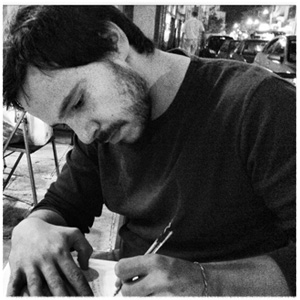 "I'm not sure when it all started. It feels like it has been lurking in my brain forever. These strange characters kept popping up in my head hijacking my thoughts, trying to get involved in everything. They've been living as doodles on countless scraps of paper and sketchbooks scattered around my studio for a really long time."
~ Kostas Kiriakakis
This brilliant gem of a comic, featured below in full, is the creative mind-child of artist and illustrator Kostas Kiriakakis.
Reading it, I feel I am sitting the park with these two quirky, gorgeously eccentric characters, joining in on a discussion I'm sure I've had variations of more than a few times—in coffee shops, in my journal, in my dreams.
Questions and answers. Which are more important? See how this idea plays out below!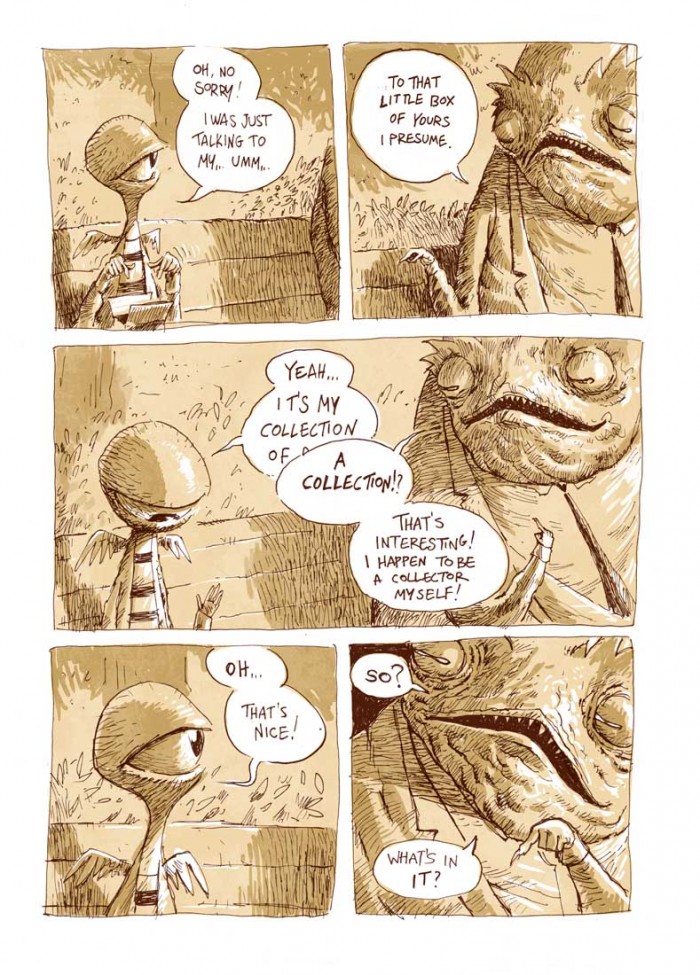 For more of Kiriakakis's work, he has an amazing website here.
Love elephant and want to go steady?
Editor: Jenna Penielle Lyons
Photo: Courtesy of the author and Kiriakakis website