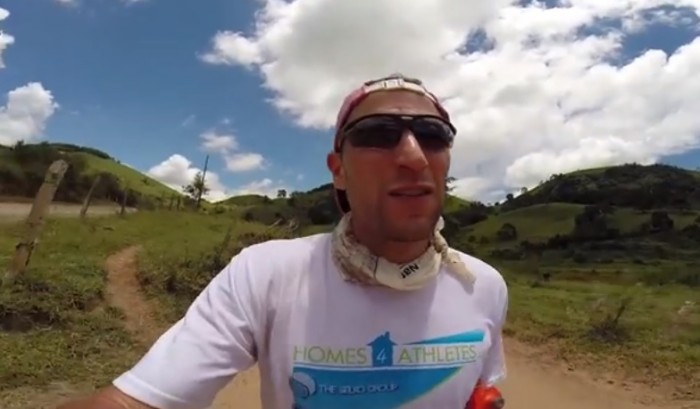 In the heyday of my running, I had a 13-mile loop that I ran nearly every day.
Even at my fittest, though, I couldn't imagine running these crazier distances.
That said, all of us—or at least those of us who consider exercise to be integral to happiness and to daily life—can't help but wonder what this type of feat would feel like.
So for all of us wanting to be in a (super) long-distance runner's shoes for a day (or more, in this particular case), here's a video of Josh running his first Brazil 135. (Yep, that's 135 miles.)
The camera is on him, GoPro style, and the footage is actually pretty good. He admits to "freaking out" at the daunting challenge ahead and then continues to discuss his running "addiction," and how it helps him focus and stay mentally calm throughout the rest of his regular work day.
Watch Josh's story here, especially if you're looking for extra encouragement to fit in that work out today:
Love elephant and want to go steady?
Editor: Catherine Monkman