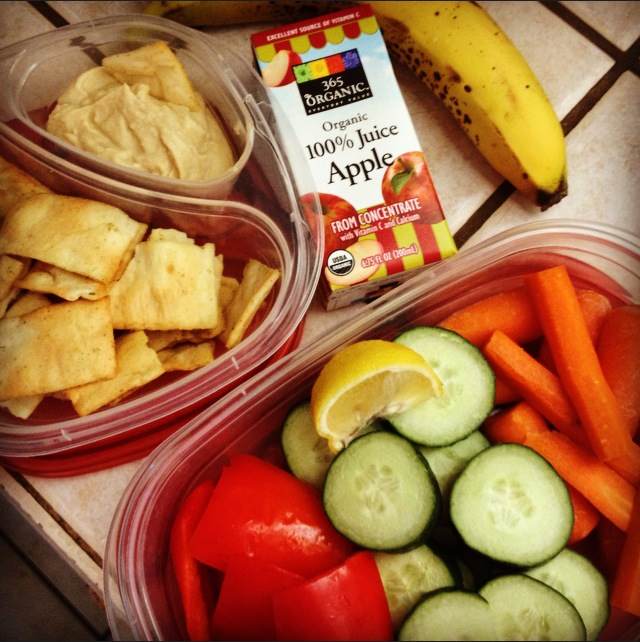 "My dad packs me some great lunches and I love them, so I just eat them, 'cause they're healthy and good and I like them!"
A few months ago, I wrote about how my son was having a bit of a hard time at school. The biggest issue seemed to be that he was getting ostracized for bringing healthy lunches! While the majority of his peers buys lunch from the vendors at school (fast food), he continues to bring his own lunches which primarily consist of healthy, organic fruits and veggies. Foods he enjoys eating!
Of course, when you're a kid and you're different, it can make you a target for scorn and ridicule from other children.
As much as my husband and I wanted to ease our son's pain, we didn't allow him to start buying his lunch. (Every once in a while, sure… but not fast food every day!)
As the days went on, and we'd ask about he was being treated by the kids at school, it seemed like things slowly began to change for the better. He'd be playing with another child when we'd pick him up from school, instead of just hanging around by himself. He mentioned kids were teasing him less about his lunches. In general, he seemed happier.
Then a couple nights ago, as my hubby tucked him in for bed, he started talking about how he'd actually inspired some of his classmates to take an interest in healthy eating! My hub pulled out his cell phone and videoed a few minutes of their conversation. Without further ado, here is an 8-year-old's musings on eating healthy and how it's inspired other kids to the same.
Love elephant and want to go steady?
Editor: Renée Picard
Photo: Author's own