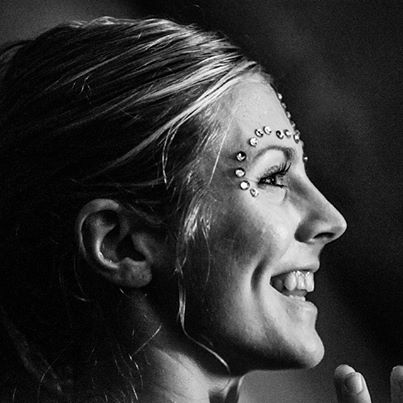 This is one of my favorite photographs.
Look at my eyes in this picture. So alive.
My eyes don't look like this when I'm staring at my phone. Sometimes they light up from beautiful words or a photo or a comment but it's only rarely. Eyes like this you don't get from scrolling down the feed on a smartphone app. Or watching sitcoms on tv. Or from sitting in front of a computer.
Eyes like this come from letting your heart open from the simple magic of this universe, and with that falling utterly in love with the moment you're in.
I am blessed with so many of these beautiful moments. So many. And I love sharing them with you all. But yesterday I had a bad moment and took an unexpected 30-hour break from all technology. First I had a moment of panic.
Then I meditated.
Two friends came over, without me knowing (when people can't reach you, they have to stop by). We spent all evening talking. We did our angel cards and they were super transformational for all of us.
I went to sleep with all four dogs in bed, feeling calm.
This morning I woke up and felt calm, still. I didn't check my email. I didn't turn on my phone. I practiced. Cleaned the entire house. Unpacked. Cooked. Then Dennis came from the airport and we went and got a fixed phone line installed in the house. I want to, need to, be able to keep everything switched off when we are home. So now we have a phone connected to the wall, like when I was little. If there is a emergency our closest people can reach us. That is all.
Phones will be off. We are going to eat tapas now and maybe drink some wine. And talk.
I need to disconnect to connect. I'm still here. Not leaving. I love you all so, so much.
Do you love someone? Deeply? Truly? Fully? Tell them.
Now.
Love elephant and want to go steady?
Editor: Renée Picard
Photo: courtesy Rachel Brathen