Where did Joseph Campbell derive his famous "follow your bliss" anthem?
Apparently, from three Sanskrit words: sat-chit-ananda or "Saccidānanda" (सच्चिदानन्द).
Traditional Vedic philosophy spells out ultimate bliss as akin to joining with God. This requires a virtuous life of sacrifice in search of the highest truth.
Traditionalists point to "true consciousness" as requiring superior qualities of intellect and spirituality. Most common folks would not be deemed worthy to enter the sublime corridors of heaven.
"If you follow your bliss, you put yourself on a kind of track that has been there all the while, waiting for you, and the life that you ought to be living is the one you are living. Wherever you are—if you are following your bliss, you are enjoying that refreshment, that life within you, all the time." ~ Joseph Campbell
It sounds like a nicer way of saying do what makes you happy. There are more profound aspects to this though. Campbell sees this "way" or "style" of living and being as something that has been waiting all along, nudging one on the shoulder, saying "please come this way."
The life you are supposed to be living is hence already mapped out. The shoes are there unoccupied, waiting to be stepped into and walked in. Is it as simple as stepping forward and living the life of passion that has been calling you all your life? Surely, a person must deal with his pain first?
Or does taking that step liberate him from his pain—instead of freezing numbly with self-denial and examination, stepping forward like a man?
The superior man is waiting. He is the one you have been waiting for your whole life. As boys, we graduate by stepping into our man shoes and becoming men. As men, we graduate by becoming superior men.
The noble tradition of the "superior man" was one of elevating others at the expense of the self.
"The superior man is the providence of the inferior, he is eyes for the blind, strength for the weak, and a shield for the defenseless. He stands erect by bending above the fallen, he rises by lifting others." ~ Robert Green Ingersoll
David Deida said (in his provocative, The Way Of The Superior Man):
"Closing down in the midst of pain is a denial of a man's true nature. A superior man is free in feeling and action, even amidst great pain and hurt. If necessary, a man should live with a hurting heart rather than a closed one. He should learn to stay in the wound of pain and act with spontaneous skill and love even from that place."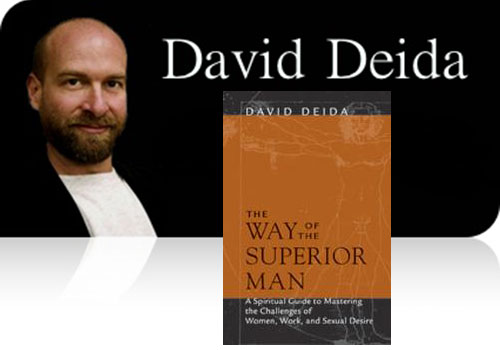 Is the modern ideal—a superior man following his own bliss? It seems to me that this "superior man" epitomises what is pure, rich and powerful about being a man, taking responsibility and stepping forward when something positive needs doing.
"The superior man blames himself, the inferior man blames others." ~ Don Shula
This superior man is not subtle in his strength, power and willingness to feel pain. Yet the pain can be transformed into truth. And this truth is blissful.
When a man stands in his truth, he becomes the man he was born to be. He represents all that is manly and good in this world. Then the Heavens applaud, and the angels dance.
Pleasure is not the suppression of pain. Essence in any form, is pure, and there is always beauty to be found in purity. A superior man faces and confronts himself, yet does not shy away from battling the mirror that reflects his image back at him. Self-purification does not need to be painful or sad.
Campbell in his "follow your bliss" describes an essence that is both pure and timeless, yet with the potential of being lazy or self-indulgent. The real world "superior man" is grounded and practical and one whom we desire to have by our side in times of war and peace.
Thinking joyful thoughts when you're in prison may help, yet it doesn't get you out of prison. Confronting danger, challenge and obstacles requires a more courageous quality.
As men, we have the Divine spark of inspiration that compels us to drive, push, build, develop, generate, yet also love, support and protect.
We are all seeking a "superior man" to liberate us. Yet, as men we don't need somebody outside of us. We can stand up for ourselves.
As men, we seek to be superior men. Women, deep down, are seeking to be with superior men too.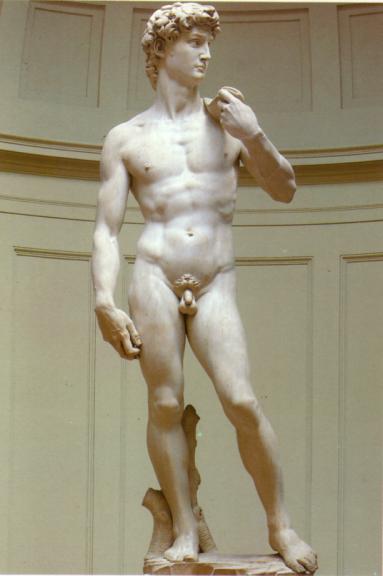 Love elephant and want to go steady?
Editor: Catherine Monkman