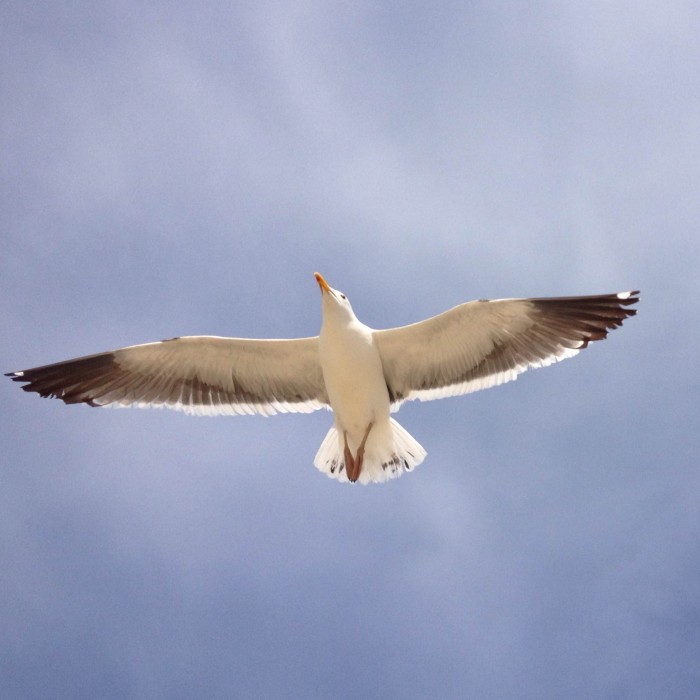 Quiero sentir el aire en mi cara
No quiero estar preocupada con nada!
Quiero ser libre en los cielos
Con coraje, con nada que me vaya a dar miedo.
Me imagino que tengo alas,
Las corrientes de viento me halan.
El cielo es un azul vivo, qué color!
Aqui estoy feliz, sin ningun dolor.
Volando, volando
Mas rapido voy!
Mi  corazón canta,
Es un gran día hoy!
No quiero bajar!
Quiero ir más alto!
Queiro viajar,
No quiero regresar alla abajo.
Aquí, estoy tranquila
En el cielo, no tengo problemas
No quiero volver a la tierra de dilemmas.
Las nubes son mis amigos,
Los pájaros mis compañeros.
El sol, la luna y estrellas
Me guiarán a mis sueños.
Quiero quedarme aquí en el cielo,
No puedo describir la liberación que me da
Quizás volveré, de vez en cuando
Pero mi corazón sigue acá.
Love elephant and want to go steady?
Editor: Renée Picard
Photo: Author's own