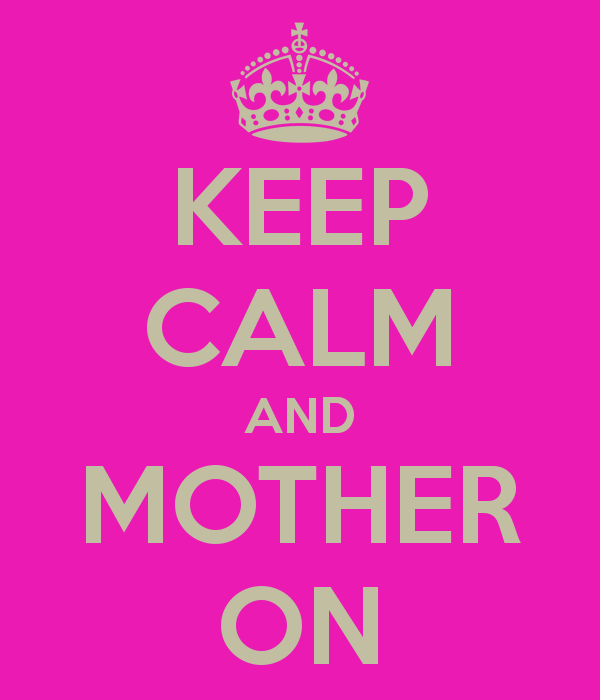 "Motherhood has a very humanizing effect. Everything gets reduced to essentials." ~ Meryl Streep
Pregnant with my second child, I'm re-discovering the joys and the hardships of motherhood.
For example, no one told me the most difficult thing about having one young child while expecting a second.
Sure I heard about the additional fatigue of chasing around an active kid. Of course, I was warned that I'd show much sooner. Yet not one person mentioned to me my biggest, and almost only, plight: that my daughter has no lap to sit in.
I so miss cuddling her tiny body while reading her a favorite story.
Instead, we somehow tangle our legs while she sits down next to me. She, reluctant at first, finally and naturally gave in, given the inevitable growth of my abdomen.
And motherhood is filled with these kinds of enlightening moments.
There's the first time we lose our patience with our child, when before that moment we thought we couldn't ever, but—like a light-switch—we discover that a toddler can make a grown woman have to count to four before opening her mouth.
And there's that instant where I look over and see a little girl instead of a baby.
There's also the reality that just when we think we couldn't love our children any more than our expanded hearts already do, we experience another new day and another level of love.
And this feeling is what allows a woman who's about to become a mother all over again to know that she will have enough room in her red, beating heart to nurture, adore and cherish another human soul—it's the day-to-day handlings that leave us questioning our competency.
So, for all the other mamas out there who love and live every day with two wide-open arms and an even more wide-open chest, here are a few quotes to remind us of the brilliance and joy of what we do—and a few that help keep me grounded.
"When you are a mother, you are never really alone in your thoughts. You are connected to your child and to all those who touch your lives. A mother always has to think twice, once for herself and once for her child." ~ Sophia Loren

"I think, at a child's birth, if a mother could ask a fairy godmother to endow it with the most useful gift, that gift should be curiosity." ~ Eleanor Roosevelt

"Biology is the least of what makes someone a mother." ~ Oprah Winfrey

"The best place to cry is on a mother's arms." ~Jodi Picoult

"There's no way to be a perfect mother and a million ways to be a good one." ~ Jill Churchill

"If evolution really works, how come mothers only have two hands?" ~ Milton Berle

"[Motherhood is] the biggest gamble in the world. It is the glorious life force. It's huge and scary–it's an act of infinite optimism." ~ Gilda Radner

"It is not enough to be busy. So are the ants. The question is: What are we busy about?" ~ Henry David Thoreau
Love elephant and want to go steady?
Editor: Renée Picard

Photo: courtesy of the author