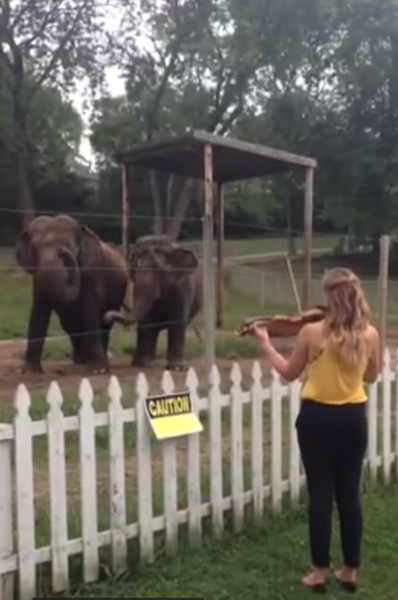 In this adorable viral video two beautiful elephants dance to the sound of a live violin performance.
More proof, as if we needed it, that these incredible beings should be treated with respect and love and protected from ivory poachers.
Enjoy the video!
Relephant:
~
~
Love elephant and want to go steady?
Photo: YouTube Still