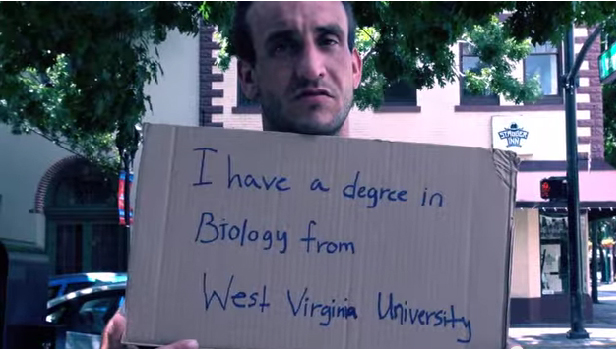 "There's always another story. There's more than meets the eye." ~ W.H. Auden
I recently came a cross a short video put together by a group called Rethink Homelessness.
A little background info, from their "About" page on Facebook:
Impact Homelessness is an initiative of the Central Florida Regional Commission on Homelessness, dedicated to finding solutions to the problem of homelessness in our Central Florida communities.
To make the video "Cardboard Stories," the group asked homeless people living on the streets of Florida to write down one fact about themselves. Something that other people would never know by just walking past them.
Here are some of the responses they received: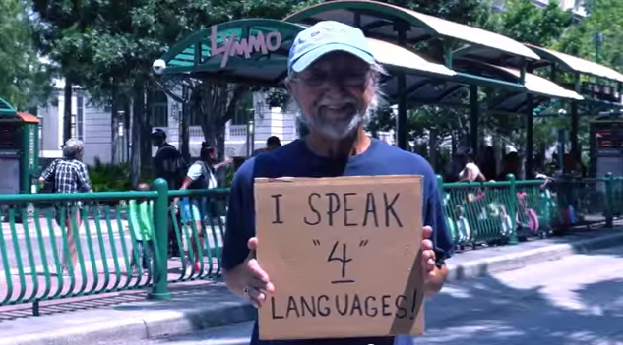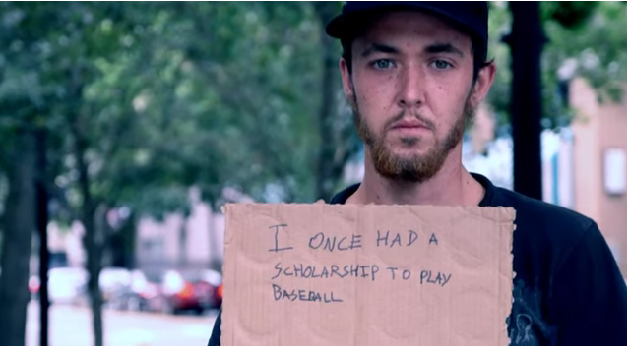 For more, watch the full video (it's less than a minute-and-a-half long):

Love elephant and want to go steady?
Editor: Emily Bartran
Photos: Screenshots from YouTube