If I were a bird, I'd sing for you.  I'd chirp and tweet and coo.
I'd rustle feathers
And flutter wings
And hop about, doing birdie things.
I'd pause at dogs
And passers-by
And squint at them with my birdie eye
I'd search for tiny seeds to eat
I'd scratch the dirt
With birdie feet.
Collecting bits of twigs and fluff
For nests and other birdie stuff.
I'd take off, with a dramatic swoop
And squirt out sticky birdie poop.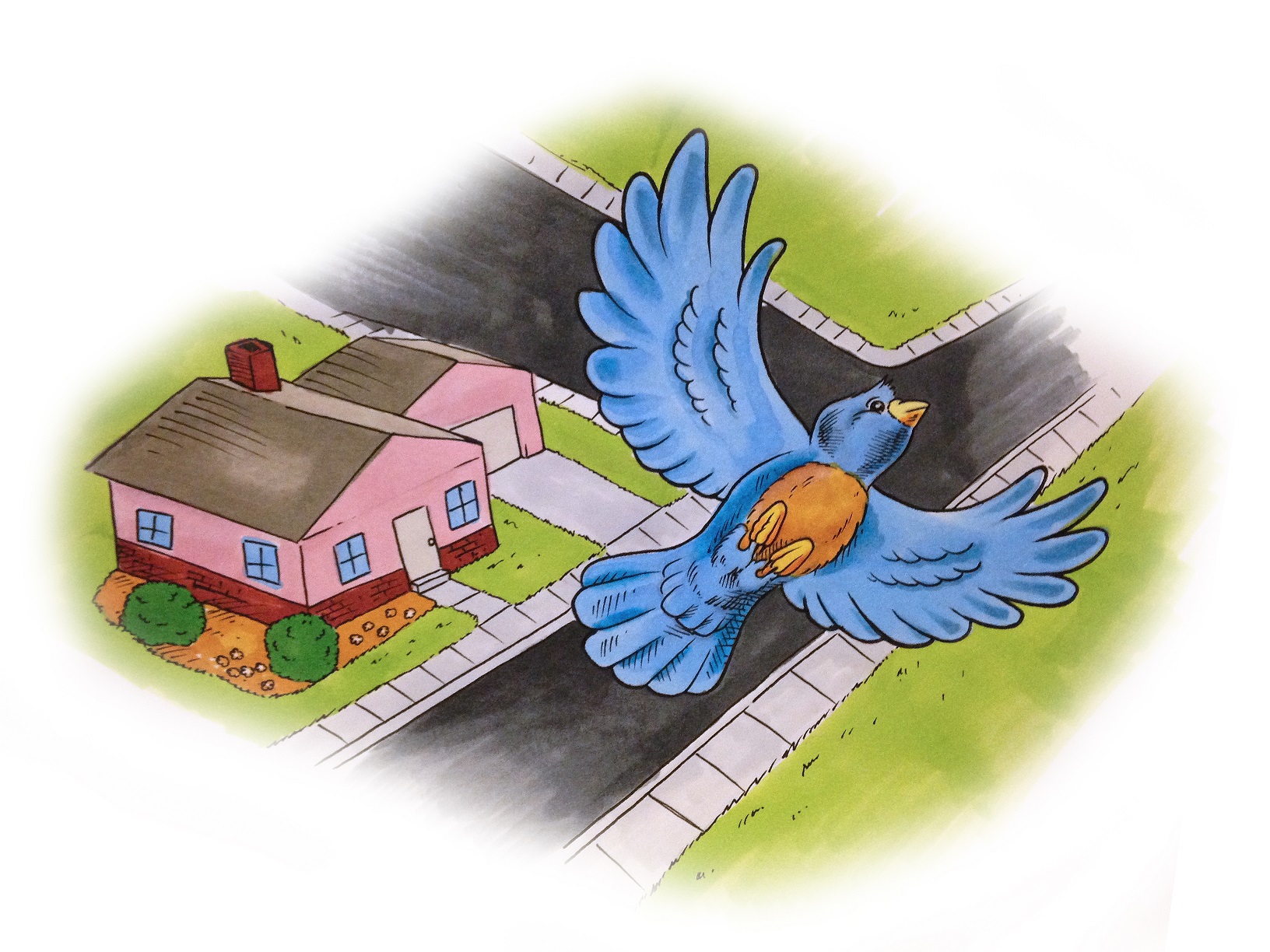 I'd fly so high
And then look down
With a bird's-eye view of my little town.
I'd beat my wings against the air
And soar so high,
Without a care.
Until I felt the need to rest
Then I'd return
To my birdie nest.
I'd wake up early,
With the dawn
And sing another birdie song.
~
Love elephant and want to go steady?
Editor: Renée Picard
Illustrations: Marc Durrant