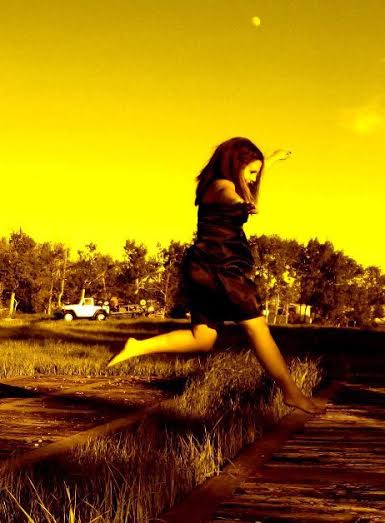 Leaving Hate: Because Harmony Is So Much Better.
Fear breeds hate, plain and simple, and quite frankly I don't want to be afraid anymore.
Poetry has always been an outlet for me.
It is a safe place where I can let go of my deepest wounds and most discomforting feelings.
It is the one constant I've always had that never judges or belittles.
Poetry does not condemn, it does not censer.
So it seemed natural that when I stumbled upon some qualities in myself that I realized needed changing, I could only bring myself to move forward by writing those feelings out.
Hate was the problem and it entirely consumed me. I would find myself using the word in nonchalant ways saying I hated this or hated that easily, not thinking twice about what it truly meant.
Instead of seeing the marvel and beauty in the world like I once did I only focused on the malice and spite that hides away in the dark corners of this life. I lived in that darkness for a long time without realizing it. I suppose I didn't want to face my own shortcomings.
It is so much easier to hide behind fear than call it to battle.
Somewhere along the lines I had forgotten about love, and joy and freedom. I was entrapped by my own hatred, and I needed to escape.
Hate is an epidemic that is quickly stifling out the good and virtuous characteristics of existence; the faucets I should have never strayed away from. It divides families. It causes chaos. It asphyxiates creativity and suppresses exploration.
I thought of my two beautiful children and I knew I did not want them to be consumed by this hateful numbness too. I not only wanted to change I had to, for the sake of my own wellbeing and that of my children's.
So I called my fear to battle and wrote, releasing the hatred I once used as a protective shield.
And damn, harmony has never felt more worthwhile.
Love elephant and want to go steady?
Editor: Emily Bartran
Photo: Author's Own