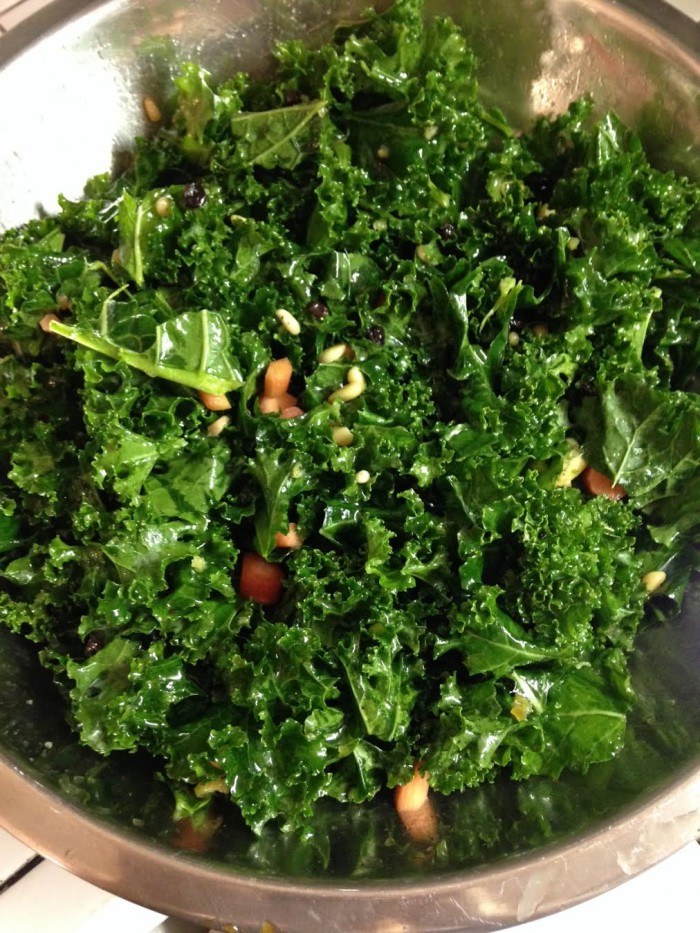 Kale salad is becoming a staple in homes and restaurants around the country.
You've probably tried kale by now…but I'm willing to bet that you haven't had kale like this yet.
This kale salad is sure to become a staple on your weekly menu and is a great way to harness the power of nutrient-dense, leafy greens. Enjoy!
The Only Kale Salad You'll Ever Want to Eat
Salad:
1 large bunch of kale, thinly sliced
2 large carrots, peeled and grated
1/2 cup raisins or currants
1 pint grape tomatoes, sliced
1/4 to 1/2 cup raw pine nuts
1 avocado, sliced
1 red bell pepper, sliced or diced
Dressing:
1/4 cup extra virgin olive oil
1/4 cup freshly squeezed lemon juice
1 to 2 small garlic cloves, crushed
1 Tablespoon honey, optional
1/2 teaspoon sea salt
freshly ground black pepper, to taste
Place all dressing ingredients into a large bowl, add salad ingredients on top and mix together with your hands until well combined. Let the salad sit for for about 10 to 20 minutes before serving.
Love elephant and want to go steady?
Editor: Renée Picard

Photo: courtesy of the author