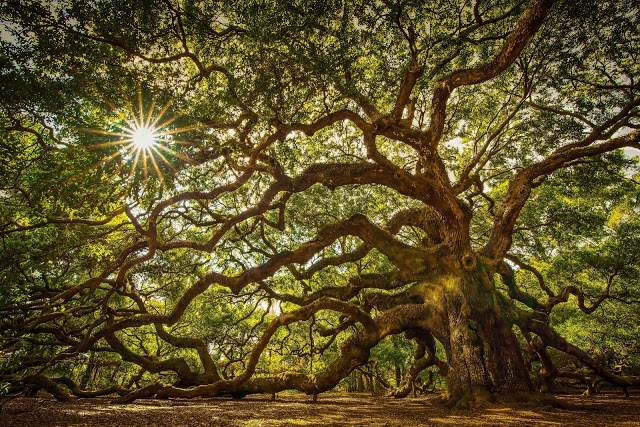 We don't do Tree Pose to stand.
We do it to fall.
To learn to be okay being
in between.
B-b-but.
But the ego hates falling.
But spirit loves it.
But being in the middle of
Uh  and
Oh is nowhere.
Here's something to hold onto.
Whatever we hold onto—it,
she, he, they
are not there.
No Buts.
Life never stops shifting
around and within us.
Be a tree, be a leaf, be perfectly okay
flying, twisting in the winds.
Ahhh, the upside of wobbly.
Love elephant and want to go steady?
Editor: Travis May
Photo: Serge Skiba/Pixoto