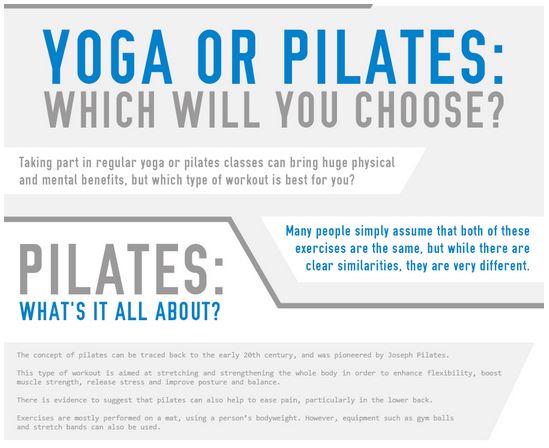 Yoga and Pilates: As different as they are similar.
Each discipline promotes balance, serenity and composure, so as an outsider looking in it can be hard to choose which one is right for you. Whilst each is effective in its own right, we can appreciate their differences and draw upon their strengths.
Whether you're looking for physical or mental well-being, yoga and Pilates offer two different approaches to centering your soul.
Pilates can be traced back to the 20th Century; yoga has been around for an estimated 5,000 years. With deep links to early religions and ancient meditation, the spirit of yoga runs deep through our history. Its everlasting popularity throughout time is a testament to its uses and power.
Many yogis will often describe an out-of-body sensation they experienced during savasana, helping them to disconnect from the stresses of modern life. We could argue it is the current pressures of the world which has sparked a yoga and Pilates revival, people searching for respite from the 9-5 grind.
For many, it is this underlying sense of spirituality which sets yoga apart from Pilates. Offering us the chance to take a breath and contemplate the world around you, yogis are often encouraged to think about the sight, smells and sensations of a happier place to transport us away from our trivial worries. It is this aspect that either makes or breaks our love of yoga. Pilates, in comparison, is more focused on fitness in a physical sense and is great for toning our bodies.
Whereas Pilates moves are held for around three seconds, yoga gives us a moment to breathe in and out, taking in the pose and giving us time to appreciate the effect it has on our bodies and minds. This makes a huge different to our routines; whereas regular sporting sessions get our blood pumping and adrenaline flowing, yoga and Pilates give us the chance to relax and have a moment of contemplation.
Yoga also promotes the practise of belly breathing. Taking in air through our lower diaphragm provides immense benefits: From better digestion, to reduced stress and short tempers, deviating from our regular short shallow breathing pattern can make a huge impact on our everyday lives. Pilates, on the other hand, is a game of resistance. It promotes the practise of upper diaphragm breathing to assist with balancing during poses and offers support to your spine.
If you're somewhat of a hedonist, seeking the chance to slow life down and appreciate the better things in life, taking yoga classes may be your preferred choice. Look out for bespoke training sessions with one-to-one tuition which will steadily ease you into whichever programme you choose. Most gyms offer discounted taster sessions for anyone wanting to dip their toes in before making a full commitment.
Click the header picture for an extensive infographic from HFE, detailing the finer points of each discipline to assist in finding the perfect class.
Love elephant and want to go steady?
Apprentice Editor: Alicia Wozniak / Editor: Renée Picard
Photo: Author's Own