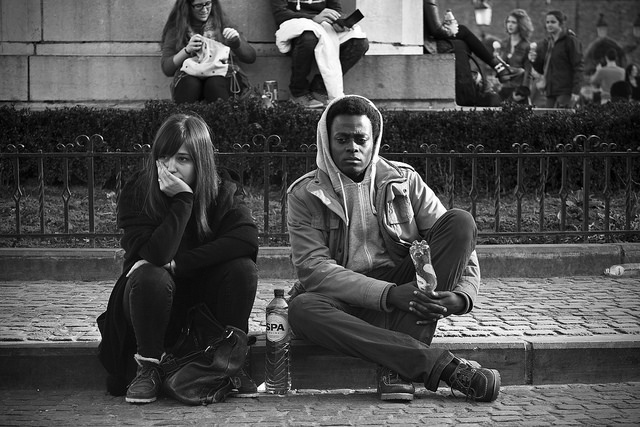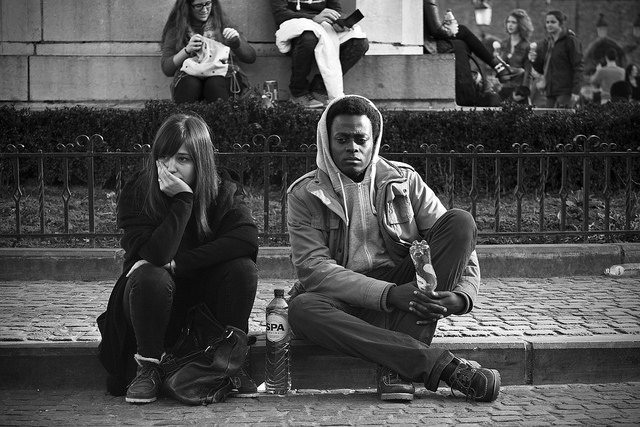 With so many different types of relationships, there is no possible way to list all of the reasons that one might want to consider breaking off a connection.
After all, one person's dream relationship can be another's nightmare.
Toxic behaviors including cheating, addiction, abuse, and many more are hopefully more evident reasons that might cause one to draw a line in the sand and walk away. Even serious reasons for breaking up can feel uncertain. I am not passing judgment on folks who are trapped in truly horrible situations—I've been in a few myself.
But, in my mind, there are also less obvious reasons that may leave our hearts in a state of confusion. We may become tentative about the way we feel all of a sudden and when this happens, it may not be so apparent about whether to stay or let go of our current relationship.
1.  Lust without love.
Alright, I jumped right in with this one, as I have lived it firsthand and have seen it tear apart so many people that I care about.
For some people this might be an ideal situation—incredible physical loving with no strings attached. But for others, not feeling loved and appreciated for much more than what they can physically offer can prove to be nightmarish.
I feel the biggest predicament occurs when one partner is in it for lust with no thoughts of love and the other partner feels exactly the opposite. This can be compounded by hoping the first party will come around. From what I have seen, there are incredibly slim odds that love will ever occur equally on both sides of the equation.
"It's all about falling in love with yourself and sharing that love with someone who appreciates you, rather than looking for love to compensate for a self love deficit." ~ Eartha Kitt
2.  Love without lust.
There seem to be two situations in which this happens: one in which both partners feel more like friends and the other when there was a strong physical attraction in the beginning of the relationship that then fizzles out.
In either situation, this lack of lust can be a passing phase or there to stay. The best way to handle this is probably direct communication. Check in with your partner and see what is going on in his or her mind. Communication is vital in making sure you know where each other stand with regards to a relationship that is lacking in the bedroom.
"The greater danger for most of us lies not in setting our aim too high and falling short; but in setting our aim too low and achieving our mark." ~ Michelangelo
3.  Pity.
I was stuck in this situation once. I was dating someone who loved me much more intensely than I cared for him, and I didn't want to break his heart.
Pity can result from all kinds of scenarios, but I believe that if you are not being true to yourself, you can not really be an asset to another person who you are feeling sorry for. It seems to come down to a choice of who you should be true to—a relationship that is failing or yourself. And, sometimes if you fix yourself, the relationship will follow suit.
"No one can make you feel inferior without your consent." ~ Eleanor Roosevelt
4.  A sense of obligation.
So you're engaged and the wedding is paid for in advance, but you can not for the life of you imagine getting married to this person.
Or, you have children and feel you need to stick out a bad relationship for them.
There are so many examples, but it really boils down to being true to yourself. If one can do this, the rest of the problems will fall away. It may take some (or a lot) of hard work and energy figuring out the logistics of solving the problem, but it will be so worth it.
"I prefer to be true to myself, even at the hazard of incurring the ridicule of others, rather than to be false, and to incur my own abhorrence." ~ Frederick Douglass
5.  Feeling embarrassed if the relationship doesn't work out.
So, several friends have explained why you should leave the love of your life. And all the while, you have explained why they are wrong. But—At some point, you realize that your friends were right all along.
This may be a good time to face fears with the possibility of finding out that your current relationship just doesn't fit anymore. My bet is if one is honest with their friends that have been looking out for them, they will receive love and not taunting.
"The eyes of others our prisons; their thoughts our cages." ~ Virginia Woolf
So, you go to the movies each Thursday night, split the cooking, you hardly ever fight, but you feel empty inside when you think of continuing the predictable relationship that you helped build.
Of course, schedules and predictability are fine, and for some they really work. If, however, you are bored and too afraid to break off the relationship because you are scared of the unknown, it might be a good time to reassess your long term goals. Is your relationship, in its current state, moving you closer to some of your bigger goals?
There can be many more serious changes that may occur when a relationship ends: Financial, child care changes, living arrangements, etc. None of this is easy.
In all of the above situations, the common thread of solving most of the problems is to love ourselves first. If we can't love ourselves first, we can't really love others.
At this point, we are not only doing ourselves a disservice, but we are also not being fair to our partner either.
"Your time is limited, so don't waste it living someone else's life. Don't be trapped by dogma—which is living with the results of other people's thinking. Don't let the noise of others' opinions drown out your own inner voice. And most importantly, have the courage to follow your heart and intuition. They somehow already know what you truly want to become. Everything else is secondary." ~ Steve Jobs
Relephant reads: 
Bonus! Cyndi Lee on mindfulness in relationships:

Love elephant and want to go steady?
Editor: Renée Picard
Photo: Bart Booms at Flickr