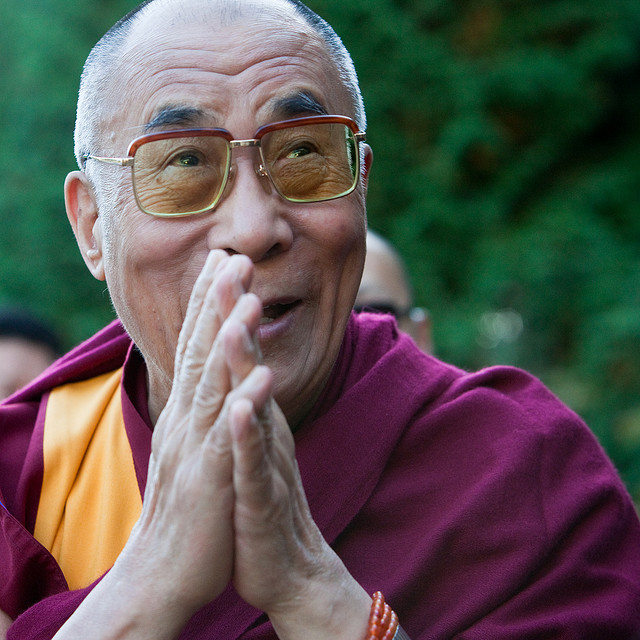 The Chinese government has been claiming for a few years now that it would appoint the next Dalai Lama. In 1995 it selected it's own Panchen Lama, a less significant but still important figure, rejecting the one that the Dalai Lama selected.
Reincarnated Lamas are traditionally appointed several years after the deaths of their predecessors. The decisions are often based on instructions from the Lama before death.
So, there are several things going on here.
This week the Chinese Government released a statement rejecting the claim by the Dalai Lama that he should be the last one.
Reincarnated Lamas
One, we usually find the whole notion of reincarnated lamas a little strange here in the West. We don't live in the same context. Followers of this style of Buddhism accept reincarnation as a fact and believe that bodhisattvas incarnate on earth. I won't go too deeply into it, but I'll simply say that if a group of people does believe in reincarnation, then it stands to reason that perhaps a reborn person could be found again.
The title of Dalai Lama has existed since the 1300s. The current, Dalai Lama, the 14th, was recognized in 1937. This was before the political climate in China led to the invasion of Tibet.
The 14th Dalai Lama has been a reformer, saying things like Tibet should be a democracy.
Two, the Chinese government views the Dalai Lama as a revolutionary and a threat. He's beloved around the world and that is seen as a problem by them because they want to maintain control of Tibet.
It's hard for me to imagine a government here in the West trying to name new religious leaders, but we have to remember that in China they don't really think about freedom of religion or separation of church and state.
But it's a big question. If they could name their own Dalai Lama and get the Tibetan people to accept him, it probably would accomplish their goals. They are trying to make it look like they are the ones that want to preserve Tibetan cultural heritage.
I'm interested to see how it will play out. It's an interesting time.
Love elephant and want to go steady?
Editor: Renée Picard

Photo: kris krug at Flickr