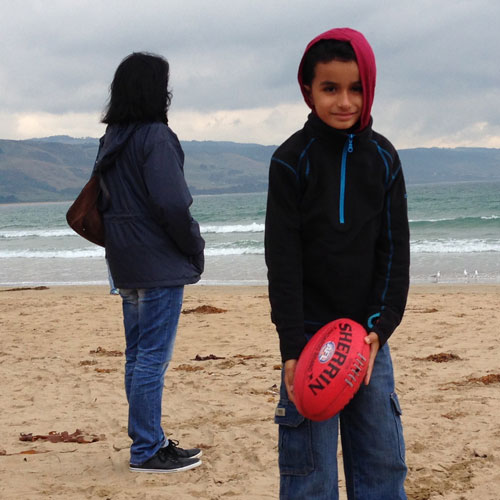 Our son was bullied at school for over four years.
Not physically but mentally.
Verbal taunts and threats. Snide remarks.Things that ate away at his confidence in a slow and consistent manner.
It affected his mood, his schoolwork and his judgement about relationships to his peers and to himself.
After countless discussions and sleepless nights on how we and his school could manage and prevent the bullying, we realized that he needed to find a way to not only stand up to bullying but also to stand tall again.
Last summer he found his 'thing'–a sport that he loved and could get good at.
He started to train in the ancient art of Thai Boxing at one of the best Muay Thai gyms in Thailand. Like Yoga it was not just about the physical—it was a way of life.
He was so impressed with his coach and all the boys at the gym, he decided to make a video blog about it.
Here is his video blog on How Thai Boxing Can Help Stop Bullying.
Now watch how kindness and encouragement can inspire and create confidence.
Love elephant and want to go steady?
Editor: Renée Picard

Image: author's own
Photo: Author's Own