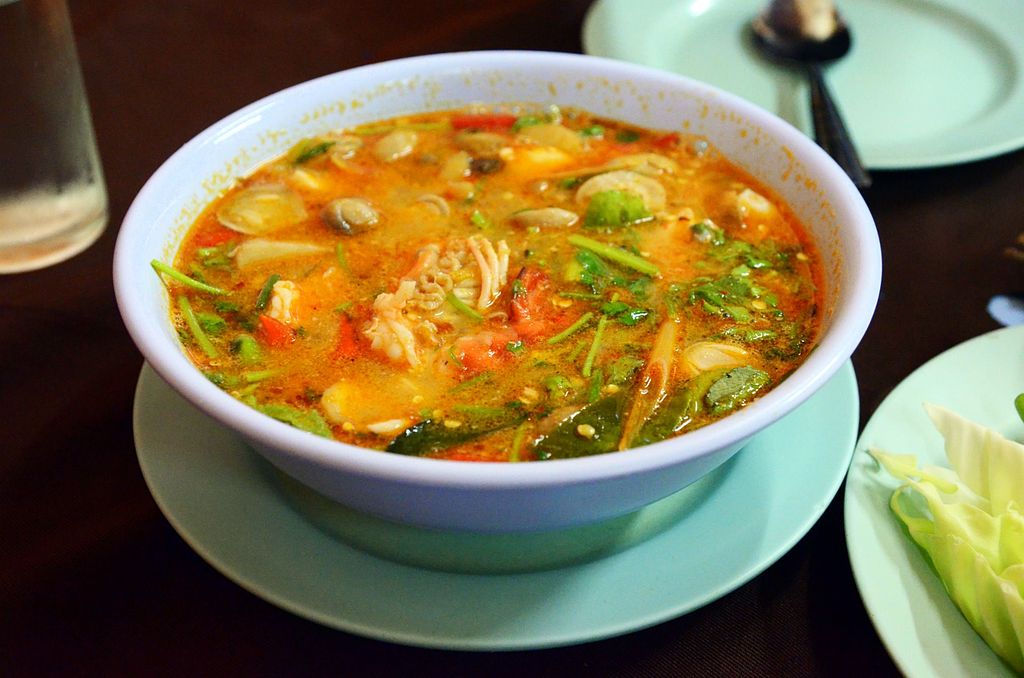 There are a lot of versions of this same basic dish all over Asia.
There's Laksa in Singapore, there's Tom Kha from Thailand, and they're all infinitely delicious. But this is my version, a bit in between Laksa and Tom Kha, and completely vegan and gluten free!
To feed four people as a main dish, here's what you'll need:
1 can of coconut milk, or about 14 oz
2 cups vegetable stock
300g package of rice noodles
1 cup bean sprouts
1 small bunch of green onion
8oz firm tofu cut into slices
1 cup mushrooms, sliced
2 heaped tbsp of curry paste
1 thumb sized piece of ginger, cut into disks
2 stalks of lemongrass
5 kaffir lime leaves
1/4 cup basil leaves
1/4 cup cilantro leaves
1/2 a lime
To start, pour the coconut milk and the broth into a pot and start it simmering. Dissolve the curry paste into the simmering broth, add the ginger and the lemongrass stalks, kaffir lime leaves and mushrooms. Rip up the basil and cilantro and add to the pot. Slice the green onion and toss it in. Now add the rice noodles, let them simmer until soft, about five minutes. Then add in the bean sprouts. They will only take a minute to cook. Last but not least stir in the slices of tofu and let them heat through, they don't need to cook so as soon as its warm it's ready to eat. Squeeze the lime juice over each bowl just before serving.
That's all you need for a delicious vegan and gluten free Asian soup, but if you want a bit more veggies or want to add some crunch for added texture, feel free to add some finely sliced bell pepper, carrot, or even some green beans. If you pop them in right at the end and just give it a minute or two to steam they'll be delicious and still slightly crisp.
All that's left is to sit back and enjoy!
Love elephant and want to go steady?
Editor: Travis May
Photo: Wikimedia Commons