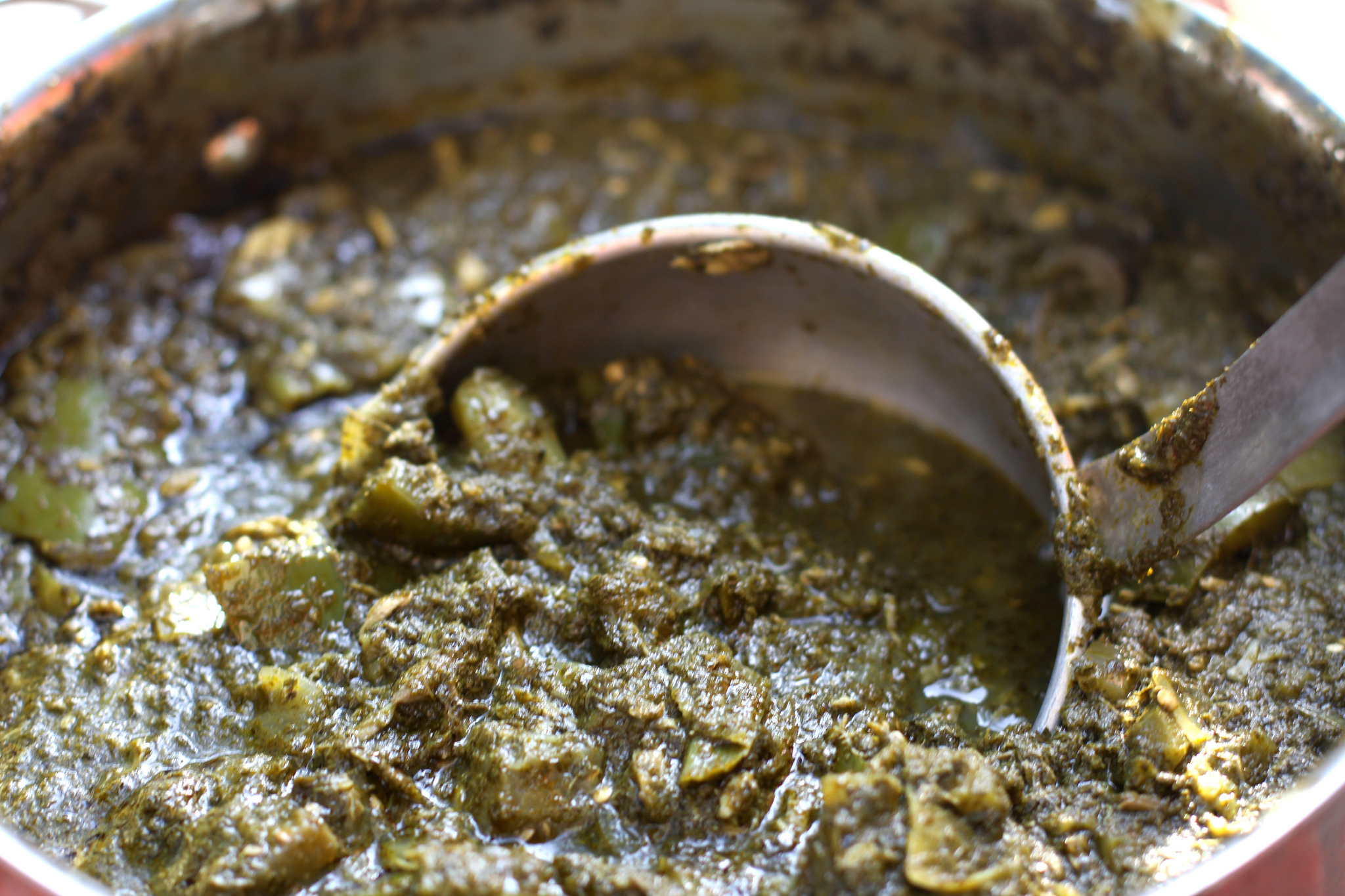 I was recently in Paris, a place renowned for its culinary perfection. But in my stay there, I discovered something interesting and surprising.
French food is wonderful, but there is a new rival in town thanks to the African immigrants flocking to the city. The French once colonized huge swaths of North, West and Central Africa. And now they're being colonized in return by migrants from those regions. And they're bringing their best cooking with them.
I had never eaten from an African restaurant before my stay in Paris, and the food really blew me away. It turned out to be by far my favorite food experience while I was there. I loved it so much, I knew I had to learn how to make it at home. So, here's my humble little attempt at one of my favorite dishes: Saka Saka.
It's a lot like Palak Paneer, but luckily for the vegans out there, there is no dairy involved at all. And it's just absolutely packed with healthy greens. Traditionally it's based on Cassava leaves, but you can use spinach, kale, collards, or a blend of all three (my recommendation)!
Here's the basics of what you'll need to make enough Saka Saka to feed four people:
Lots and lots of greens, seriously, you can't really overdo it. But try to get at least 2 big bunches of either kale, spinach, collard greens, chard, or any blend of the aforementioned nutrition packed foods.
2-3 tbsp of olive oil
1 onion, chopped finely
6 cloves of garlic, minced finely
1 habanero pepper, seeded and chopped up finely
1 cup of water
To start, remove all the stems from the greens. Then rip them up into small pieces. Now it's time to mash them. Seriously, mash them. No blender. We're looking for a different kind of texture here, and a blender will take away this dish's unique feel. Use a mortar and pestle, or try a rolling pin. You can even improvise with a large mixing bowl and a bottle.
Next, get the water boiling. Then add your crushed greens to the boiling water and cook for about 20 minutes. Then add all the other ingredients to the pot and turn the heat down to just simmering. Let it simmer until almost all the water boils away and you're left with a pulpy green spicy dish of awesome.
To eat, serve it over some rice for a gluten free, vegan feast.
Enjoy!
~
~
~
Love elephant and want to go steady?
~
Editor: Travis May
Photo: Flickr/Laura Hadden