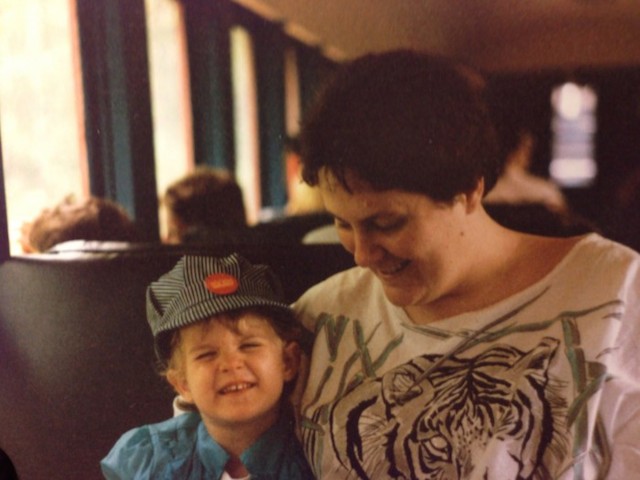 A friend of mine lost her mother to breast cancer three months ago.
She said, "This new normal still feels odd."
I thought back to how I felt at three months fresh after losing my mom, and concluded that "the new normal" everyone talks about hadn't even started for her yet.
Three months is still limbo. It's moving through the day with the appearance of coping, though the heart is still grieving. It's still colossal pain and suffering at a time when everyone else is starting to forget that you lost someone.
Three months in, there were still plenty of days that I didn't want to get out of bed. No job tolerates that. There is an unspoken timeline that society has accepted as the appropriate amount of time for mourning. So I got up and put on my mask to get through my day.
Every now and then, students I hadn't seen since her death would show up and give me their condolences. I can't tell you how many versions of "I'm sorry for your loss" I heard, along with the dreaded question of "How are you doing?" I came up with a response code that worked for me. "Good" really meant, "I'm scraping by today." And "Okay" meant, "Really f*cking sad and shitty."
Speaking the truth would only open up a dialogue that I wasn't interested in having anymore.
The same conversations happen over and over after a loved one dies. People are desperate to relate and innocently try to compare experiences. I always appreciate the one in 10 who just lay it out for real—"It sucks." And my favorite are the people who don't feel the need to say anything. It can be a look. A moment of standing in complete silence—acknowledgment without trying to fix it or fill space.
No one knows what it was like for me to lose my precious mother. And I will never truly understand what loss is like for another.
I received so many heartfelt letters in the weeks after she died. That time was such a whirlwind, I hardly remember any of it. About three months in, I got a letter from a far away friend who lost her mom, expressing exactly what I was feeling. She said that three months in was so lonely and she needed the most support around that time in her healing. I deeply related to her words.
So I started opening up to some close friends. I told them that I was still having a hard time and I could use some ears and not advice. My core community rose to the challenge and played a huge part in my journey to the new normal.
Everyone says it takes time. That's not bullshit. And some deaths take more time than others.
Witnessing my 58-year-old mother deteriorate and leave this world was the hardest thing I've ever experienced. I could not have gone through the aftermath so gracefully without the friends that continue to check-in.
I feel I've reached a place where I can move through my days with pure joy and meaning again. I was blessed with such love and support that my pain and suffering transformed into tremendous growth and healing. I'm not just getting by, I'm thriving.
I still think of my mom often, but it's no longer with a heavy heart. Now, I might see something that I know she would have loved, or I do something that I know she'd be proud of me for having the courage to do, and I feel so close to her.
I can finally say I am living in my new normal.
~
~
~
Love elephant and want to go steady?
Editor: Emily Bartran
Photo: Author's Own