A personal update: "The truth is, very few of us were at liberty to know the deep inner-workings of Alfalfa's; I couldn't guess what personal feelings may have ignited this coup, or if the decision really did come from a business standpoint. The bottom line, however, is that Mark Retzloff has given too much of himself to this company to be treated like a wart, best frozen off. He developed the concept of Alfalfa's and nurtured it over decades, making sure that easy profit and pressure for cheap goods never diminished his ideals and values. While the owners may think that it's time to move on, the employees of Alfalfa's do not agree, and are personally insulted by the indecorous removal of a leader and friend.

He was the owner we always saw in the store, asking customers how they were doing, and talking to employees about their day. He was the first partner who knew my name, and is still the only one who remembers it. I am not attempting to degrade the work of Jimmy, Barney, and Hugo. Behind-the-scenes labor is essential to any business endeavor, but the face of Alfalfa's is Mark Retzloff. He warms our store and reminds us that there is a caring human heart behind all of the financial ledgers and nutrition labels."  ~ an employee
The True Story behind the firing of Alfalfa's founder Mark Retzloff…
…isn't being told. Mark, a "green giant" as I've called him and his colleagues (Hass Assan, Steve Demos…etc) for years, has been a force in the natural products industry for many, many years. For him to be fired from his own company means that the press releases we're seeing today announcing his resignation are half-truths, at best. Here's a just-published Press Release telling more:
FOR IMMEDIATE RELEASE:

Monday, September 8, 2014

Multiple Firings and Resignations at Alfalfa's after CEO Forced Out

BOULDER—Seven members of Boulder's Alfalfa's Market management team have been fired or resigned in the wake of former CEO Mark Retzloff's removal by the company Board of Directors.

Three of Alfalfa's senior team members were terminated without advance notice on Monday, within just hours of news being made public that Retzloff had been let go. Those fired include Sustainability and Shareholder Relations Manager Edmée Knight, Store Director Dale Kamibayashi, and Marketing Director Bea Steiner. These three were fired – not laid off – by Interim CEO Jimmy Searcy.

The firings come after four other top Alfalfa's directors and managers resigned on Friday. Assistant Store Director Matthew Stuckens, Meat and Seafood Director Tom Grant, Operations Manager Oliver Retzloff, and Produce Director Claris Ritter quit their jobs after news broke internally about CEO Mark Retzloff being removed.

Alfalfa's corporate office appears to be running on a skeleton crew, with only human resources director Ted Bradshaw, controller Lisa Fallon remaining in director-level positions after Monday. Profiles of individual management team members can be found on Alfalfa's website: http://www.alfalfas.com/our-store/boulder/meet-the-boulder-team/.

The regular meeting of the store's 13 mid-level managers is planned for Tuesday at 9:00 a.m. It is unclear whether additional terminations or resignations will occur during or after that meeting.

These firings and resignations echo the attitude of the majority of the remaining 200+ employees. Most everyone respected Mark Retzloff's leadership style and industry experience and it is apparent to all within the company that the jobs and future within Alfalfa's Market are at stake.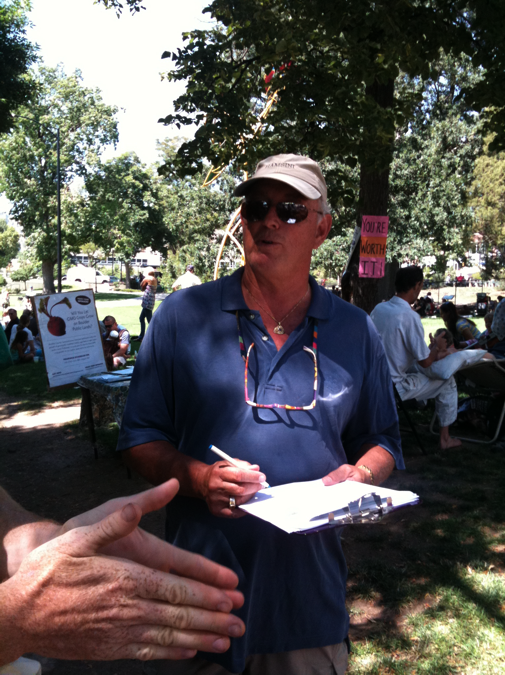 For a founder to be fired from his own company is a reminder—a lesson to we entrepreneurs—that if you get investors and give power to a board, you might get burned, as did Demos.
Today alone, I've received three frankly half-truth press releases from Alfalfa's that do a disservice to honestly and openness. Perhaps Mark was fired for good reasons. Perhaps not. But until capitalism behaves like democracy and journalism—with relative transparency—we'll have to settle for reading between the lines.
My guess, at this point, is irrelevant. I've heard lots—but mainly a sadness at this action. Gossip isn't the point. Facts are. And if he was fired out of personal rivalry or animosity, my hope is the employees will do the right thing and go on strike. Let's the kale spoil: Mark's the man.
He's a part of the heart of Boulder and the green legacy nationally, and hopefully your public pressure (leave a comment on this blog, share this blog, call Alfalfa's, go by) can resolve with some constructive pressure from the community.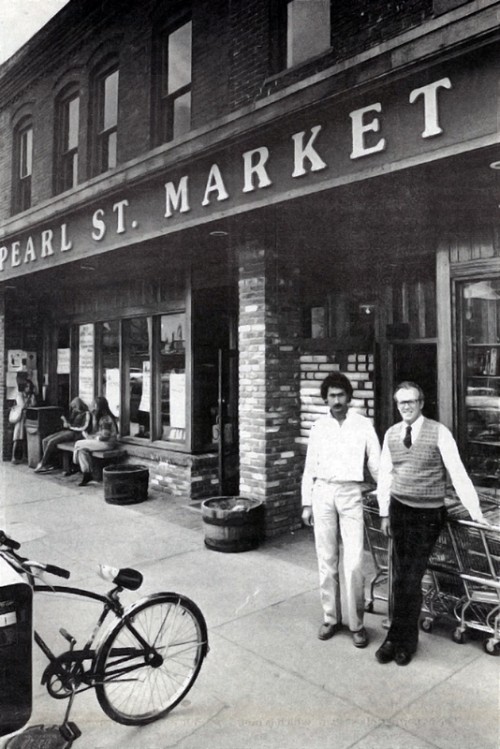 Click here for PR: Alfalfa's management announcement FINAL
*Demos himself taught me that lesson, years ago, when I interviewed him for our elevision/Walk the Talk Show video series, named top 10 in green nationally.

A staff memo (which includes gag order reminder)

September 8, 2014

Dear staff,

We would like to inform you of a change in management at Alfalfa's. Effective today, Jimmy Searcy will serve as interim CEO and Chairman of the Board. Mark Retzloff is no longer serving as CEO, President and Chairman, and will no longer be responsible for the day-to-day management of the company. Mark has been a visionary and has guided the rebirth of Alfalfa's, and we appreciate all that he has contributed in his leadership

of this company. He will continue his role as a member of our Board of Directors and shareholder, and we look forward to his ongoing contributions to the company's success.

We are in the process of identifying a strong retail executive who will assume the CEO position, and we plan to share that news with you as soon as we have made our selection. We believe we have a solid team in place, and we are committed to working together with all of you to ensure a successful future together. There is a tremendous opportunity for us to build on the foundation we have established for Alfalfa's, and the Board of Directors is dedicated to doing what is best for Alfalfa's, our customers and our employees.

We expect this news to be covered in the local media, and any one of our employees could be approached by a member of the news media. Alfalfa's has a policy covering media inquiries. Our employee handbook

states: "All media inquiries should be directed to the Customer Service Desk where they will be directed to the appropriate contact." It also states: "Unless you have been authorized, please do not grant an interview on behalf of Alfalfa's …"

If you receive requests for information about Alfalfa's from any type of media, or if you learn that an employee has received a media request for information about Alfalfa's, please take down the request and provide it to me or, if I am unavailable, to our Customer Service Desk, who will forward it to the appropriate person to respond.

The Board of Directors recognizes that this news may come as a surprise to many of you. Hugo, Barney and I have an open door policy, so please feel free to contact us if you have any questions or concerns.

On behalf of the Alfalfa's Market, Inc. Board of Directors,

James Searcy

Interim CEO and Chairman of the Board