Cooler weather always provokes my crafting addiction.
Accompanying chillier temps, I just want to cozy up by the fire, wrap myself in a blanket, sip hot tea and read a good book with my dog on my lap. So, in anticipation of maximum coziness, I mustered the energy to purge my closet in search of the perfect sacrificial sweater. I carefully selected my favorite wool sweaters from the herd, and placed them lovingly on the top shelf. I hauled the second-string tier of sweaters to a clothing swap with yoga friends. Finally, the remaining unwanted sweaters went to a local women's shelter.
And then just one perfectly imperfect, ill-fitting sweater remained for my upcycle project.
First, I chopped off the arms to give life to new boot cuffs.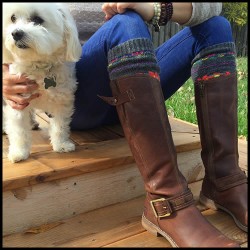 Not surprisingly, the boot cuffs made excellent leg warmers when turned upside down.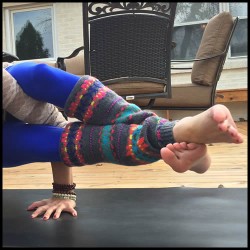 Cute, text-friendly arm warmers with thumb holes.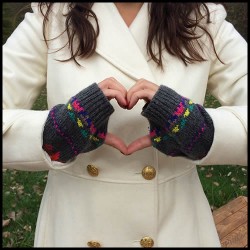 Gift bag! I used to buy these all the time for $9.99, but free and upcycled is cheaper and better.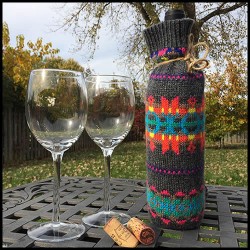 Mason jar cozy. It's not as awesome as a hand-knitted cozy, but it's still pretty killer. Put a tea light in there, or some Reese's Pieces.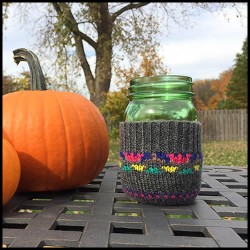 My personal favorite: dog scarf. For as long as dogs have been around, they have been wearing stylish neck wraps. Not really, but my dog knows how dapper he is right now.
Headband. This will take me all the way through autumn into skiing season.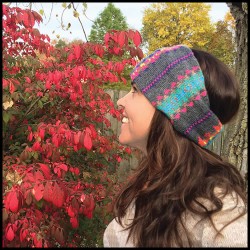 Throw pillow. Don't worry if it doesn't match; it's eclectic and therefore, chic.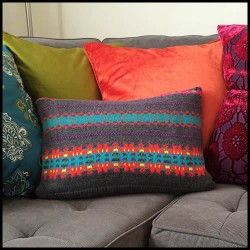 I may be obsessed, but who doesn't want to wear comfortable sweaters all the time? Here's to reusing, reducing and recycling!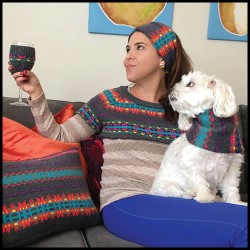 Special thanks to my crafting friend, Abi, who not only made this project possible, but whose presence demonstrates that sometimes all you need is a little time with your friend to realize that life is indeed good. 
Love elephant and want to go steady?
Author: Rebecca Lynch
Apprentice Editor: Alicia Wozniak / Editor: Travis May

Photos: Author provided