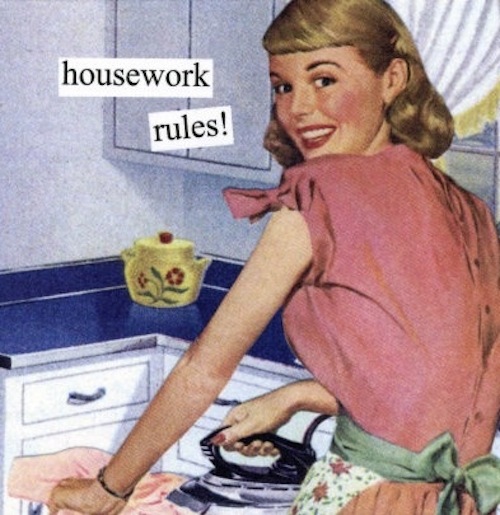 House Healing a home is cleaning with consciousness.
There are a lot of housekeepers in the world. House healing is the new house cleaning. It makes the energy in the house as shiny as its appearance. And the scent—heavenly.
I've been cleaning houses professionally for 13 years. I use traditional household cleansers, all natural products and essential oils to heal the houses I'm cleaning.
Seven steps anyone can take to heal the house while scrubbing it.
1. Positive loving intentions.
I start with the most used room in the house—the kitchen. This is the room that nourishes the home and its occupants. The kitchen is the soul of the home. I pay strict attention to detail and make sure all working spaces are lovely and functional. A tidy kitchen makes for a happy cook.
2. I work counterclockwise in the room I'm cleaning.
I stay in one room at a time and clean it all the way. I use the intention of moving the dirt through and out of the space. What is left in my wake is the calm of a room in perfect order. People dirty a house in a chaotic way and I cleanse the energy by moving through time and space in a methodical, relaxed way.
3. Essential oils.
Essential oils energize the home and make it smell super clean. But the essential oils also disinfect, purify and remove stains. I use clove oil to heal sickness. Eucalyptus and orange reenergize the house and lavender and lemon help it shine. I spray a solution of vaca in rubbing alcohol to helps eliminate mildew on bathroom tiles. I spray rescue remedy in every room to invigorate it.
My clients associate the sweet smell of the essential oils with a freshly cleansed house.
4. Think about and feel the energy.
I work magic in people's homes. I concentrate on leaving the house organized in a way that everything can be found. I don't hide the clutter in drawers. I simply arrange piles so that they're aesthetically pleasing. Obvious trash I get rid of. Sometimes people have a hard time sorting through their own disorganization.
I bring a non-judgemental perspective. After I have healed the home, I leave clean and clear energy behind. In their freshly cleaned home, the occupants enjoy an environment where they have the potential to manifest great things.
5. Feng Shui.
Everyone has energy that they bring to their home.
When my clients feel like their energy is blocked or things maybe aren't flowing smoothly in their lives, I offer to adjust the feng shui of their homes. Feng shui is the practice of moving objects in order to harmonize an environment. Basically, I redecorate people's homes using their own objects. This removes any stagnation. Simply arranging things creatively can make a huge difference.
When I handle someone's treasured objects in a conscious and friendly way, it makes them feel respected. Sometimes an outside perspective helps people see that placing their objects in a different way helps their house to be more orderly.
6. Detoxing houses.
The cleaning products that I use are clean and environmentally friendly. Part of the service I provide is educating my clients about using eco-friendly solutions when they're cleaning their houses. I teach them how to conserve environmental resources, energy and time while cleaning in an efficient way.
I lead by example and use glass bottles to store my homemade cleaning products. Glass is reusable and keeps the essential oils from breaking down.
The house has a soul and it's an intimate part of people's lives. 
Energetically, my clients become more aware of keeping it clean, everyone and the house breathes easier and people feel better in their homes.
7. Attention to Detail.
I use Dr. Bronner's magic soap. This biodegradable soap works wonders and smells fresh. I use a diluted solution to clean doorknobs and light switches. I spruce up all of those grubby little places that are handled often and overlooked by most housecleaners.
Here's to a happier, healthier home!
~
~
Love elephant and want to go steady?
~
~
Editor: Ashleigh Hitchcock
Photo: joyalivewoman