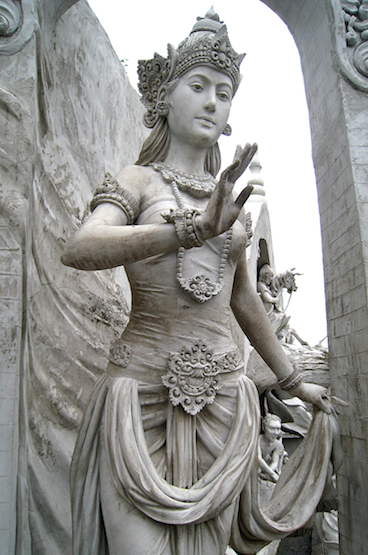 I've never driven with a yoga teacher
but I bet they listen to their music,
even the commercials, and
rarely lose touch with their breath.
When the radio announcer shouts, "You
could win the $50 million lottery," they think:
The money would be nice but it would
good if someone needy and grounded
gets the lucky ticket and then shares
it with others.
As they walk into the studio they
don't need to correct their spine angle
or force a smile, they are spontaneously
in position to greet, witness, honor,
celebrate.
And at the end of practice, as they bow
their heads and bring their hands to heart-center
to, "Honor the light in all those in this room and those
now gone but who are always in our lives,"
they mean it, really, truly, they feel it.
If only the leaders of government and business
followed their lead the world would be better,
surely more flexible.
This sincerity, as much as any liberating pose, wise word,
patient ear, is their great teaching.
And for that your students bow deeply.
Love elephant and want to go steady?
Editor: Travis May
Photo: Wiki Commons